Like any family, adoptive families experience their fair share of joy and stress especially around this time of the year. Parenting is a road full of highs and lows; adoptive parents, however, have specific concerns and challenges which are unique to the adoptive family situation. The Holiday Season is the perfect opportunity to consider gifts which address these issues in helpful and positive ways.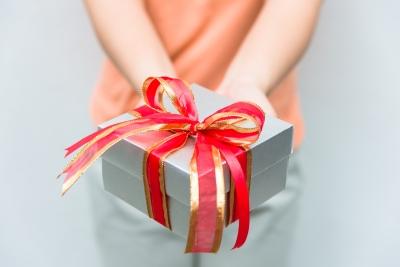 Children's Books
Sometimes it is easier to explain things to children through books using the author's eloquent words. Adopted children often have many questions about where they come from, and how they came to belong to their adoptive families. They require reassurance, love and affirmation that they are not the only ones with these questions. There is a wealth of children's books geared to adopted children that treat the subject of adoption in sensitive and comforting ways. Two highly recommended books are 'Tell Me Again About the Night I Was Born' by Jamie Lee Curtis and 'We Belong Together: A Book About Adoption and Families' by Todd Parr which "explores the ways that people can choose to come together to make a family."
Books on Adoption
Sally Bacchetta wrote the book 'What I Want My Adopted Child to Know: An Adoptive Parent's Perspective' as "a tender, revealing look at adoption from the parent perspective." This book addresses emotional issues from the adoptive parents' perspective as well as the adoptee. It has received many positive reviews from parents looking for a frank and compassionate discussion on post-adoption realities and strategies to navigate complex situations.
Religious Medals
Christmas time may be the ideal occasion to consider buying your baby or young child a meaningful and long-lasting religious medal. Statistics indicate that families who worship together experience stronger bonds. A religious medal or special piece of religious jewelry will always remind your child that he or she is an integral and special member of the family unit. Two such companies offering a large selection of treasured keepsakes online are True Faith Jewelry and Only Religious Jewelry.
Photo Albums
Nothing perpetuates those wonderful family memories better than photo albums. They are pored over year after year, bringing back cherished times together. There is an enormous range of photo albums to choose from available at arts and crafts stores, department stores and framing shops. There are also online sites offering individually designed hardbound photo books that can be compiled from your own digital photographs. Many sites provide services to upload photographs and create a range of photo books for those special memories. Two popular sites for this option are AdoramaPix and Snapfish, both easily found online.
Web Domain
It is important to encourage all family members to participate in creating that unique family bond. One innovative idea for a group project is to create a website to record the family's journey. In fact, families.com has set up a simple website specifically for families wanting to document their personal adoption journey.