We haven't covered Bucko & Toad till now and it just seems fitting with a great new Christmas Tune currently blasting over the airwaves on country radio we had a chance to ask the duo some festive questions...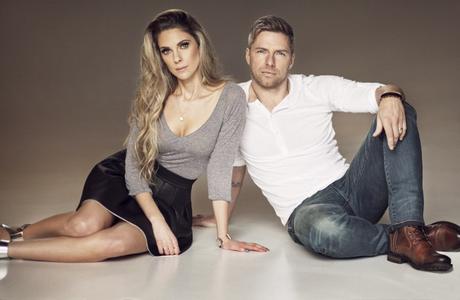 1. Christmas usually has some special memories what would you consider your favourite Christmas Memory.
"When I was about four years old I swore that I saw a magic dust come off of Santa's sleigh and fall
from the sky, then somebody dressed in a Santa suit came over.. that was it.... I fully believed Santa
was real, I saw the proof!"
"Christmas morning before we were allowed to run into the living room where the tree was is always
such a fun memory for me. My brother and I would be yelling together "can we come in yet!!!" And
my parents would joke and say not yet.. When they finally would let us run in the first glimpse at the
tree and gifts was so exciting!!"
2. Real or Fake Tree and why?
"Real tree because of the smell but I'll tell yeah I was getting really close to not having a real tree!
They're really difficult to pull out of your house with all the needles falling. But Kelly's solution to that
is to completely cut the tree limbs off one by one and take them out of the house, so that solves that.
Lol"
"Real! I love everything about it! Choosing the perfect tree, the smell, it's so nostalgic."
3. Favourite Christmas Carol to sing?
"Oh holy night is just a great Christmas song to sing because it's just dramatic and big note at the end!​"
"I love singing Silent Night, it's so peaceful and pretty!"
4. Best present you ever gave someone at Christmas?
"I think sentimental are ones of my grandmothers reading the night before Christmas, I record of their
voices so that my mom and my dad could always hear their voices every Christmas forever."
"I gave Kenn an obscure book he had as a kid, I loved seeing his face recognize it when he opened it!"
5. What is it like to record a Christmas song in the "Off" season and how do you get in the mood for Christmas at that time of year?
"We love Christmas spirit! So it was easy for us to imagine Christmas all year long!"
"It was fun, like having two Christmases in one year!"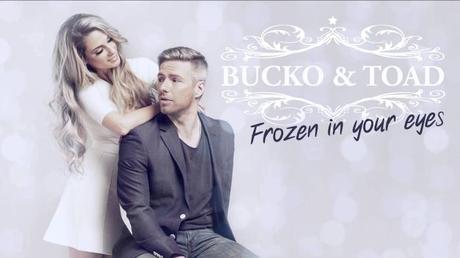 6. Tell us about recording your newly released Holiday Single "Frozen In Your Eyes" and how the idea / inspiration of the song came about and how long the writing process took on this one?
"A few years ago Kelly and I were sitting around thinking wouldn't it be great to have a Christmas
song! We didn't want it to be full of Christmas trees and clichés so we decided to write about skating,
we remembered this one trip we took to a place called Butchart Gardens and Victoria that has an
outdoor skating rink so we use that as the inspiration for the song! Fast forward to 2015 we brought up
the idea of the Christmas song to Jonathan at 604 Records, he liked it! So we called up Tavish Crowe,
our Producer, he added his magic and bam! Frozen in your eyes!"
"We wrote the song about 3 years ago just for something for our family and friends to enjoy, we
thought it would be fun to look back when we're old and say "Haha we have a Christmas song!" The
song was based on a night we went skating at Butchart Gardens. Earlier this season we were tossing
around the idea of recording it again and having our producer Tavish Crowe give it a facelift, everyone
was onboard so that's what we did!"
Here it is Bucko & Toad's new Holiday Single Frozen In Your Eyes. Enjoy & Happy Holidays.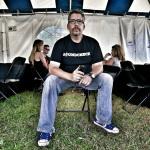 Well if your reading this you must really be bored... So I was born and raised in a small town and have a thirst for good Canadian Whiskey and amazing Country Music.