I'm back from my holiday to Magaluf with the girls! It was a blast!! Died in the sun though - I am genuinely meant to live in England with English weather.
Here's a few snaps I put up on instagram... I haven't uploaded any from my camera yet so I might blog some pictures again soon from my trip.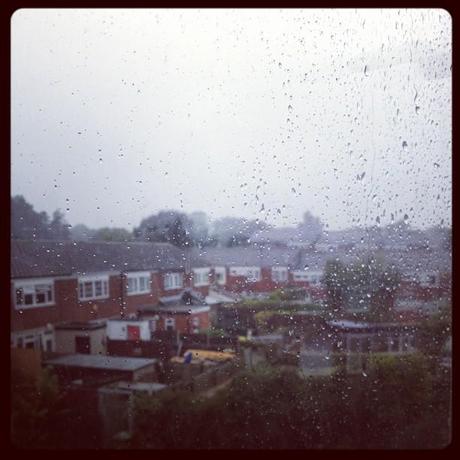 We couldn't of said goodbye to England in better weather really could we?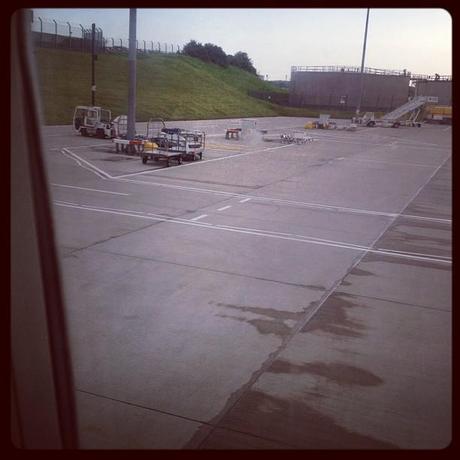 We made it just in time on the plane! I don't know how but we nearly missed it!!!! Imagine that.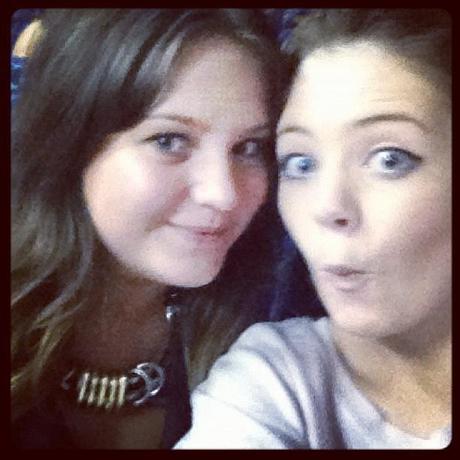 My best friend Siobhan and I on the transfer to the hotel. By this point it was nearly midnight and we were ready to start our drunken holiday!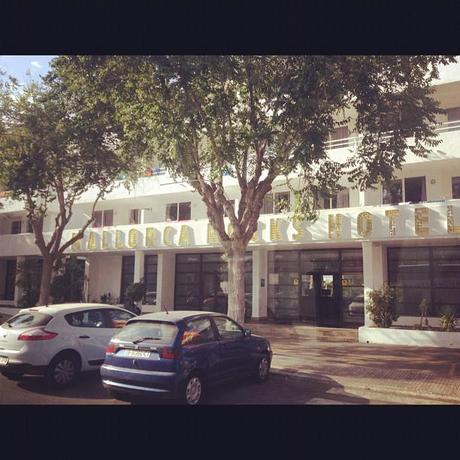 This was our hotel (not that great of a picture) we stayed at Ma

llorca Rocks

, It was AMAZING!! The best hotel I've ever stayed it! Totally fell in love with it! It was just wild! We had a poolside view from our balcony and you could see the stage where they have dj's and guests play as well. Every morning we were woken up by the DJ (which plays all day everyday by the pool) usually playing Ed Sheran EVERY morning (that got annoying) The only bad point I will say about the hotel was the bar staff, never in my life have I ever met such rude and nasty people! They were revolting!!!! But that was it, that's my ONLY bad point :) oh accept for not being allowed to get out the hotel when the lift wasn't working but... shit happens!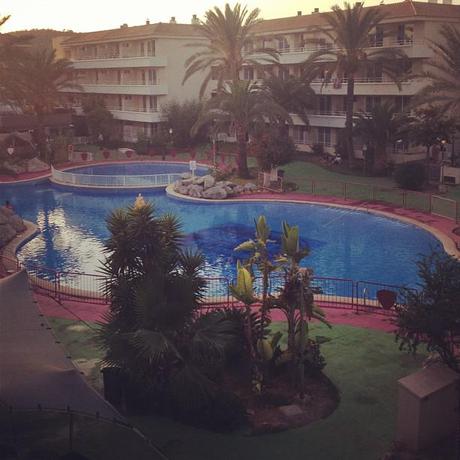 This photo was taken before they had a guest play on stage, for obvious reason they blocked off the pool but what an amazing view of the pool eh?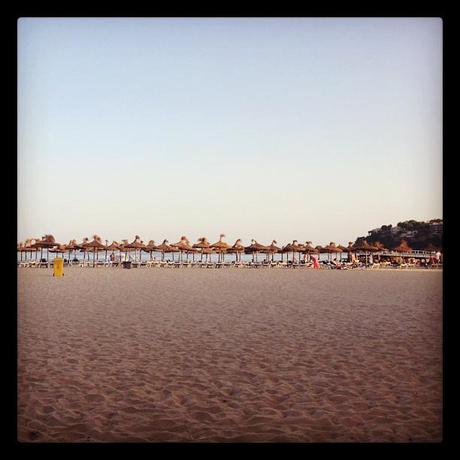 The beach was so nice! Them bloody sun loungers cost a bloody fortune though!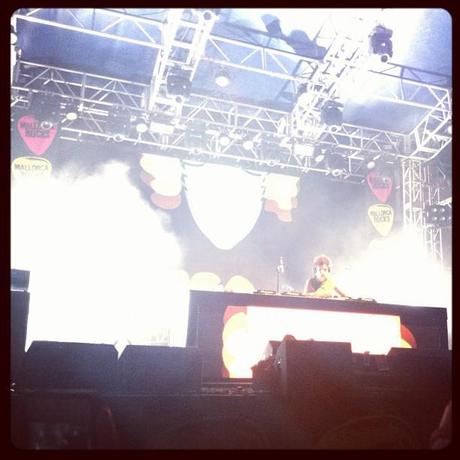 WE SAW ANNIE MAC!!!!! Her and the Happy Mondays were headlining at our hotel whilst we were out there! This was our last night! She was IMMENSE!!! Seriously in love with this women, will never forget this!!!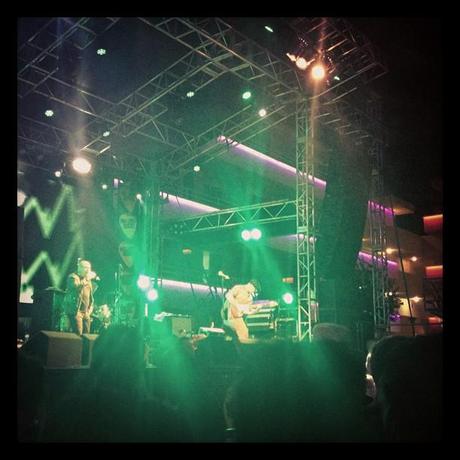 The

Happy Mondays

were pretty awesome! Didn't really understand much of what was sung but that's sort of to be expected right? Still I thought they were awesome!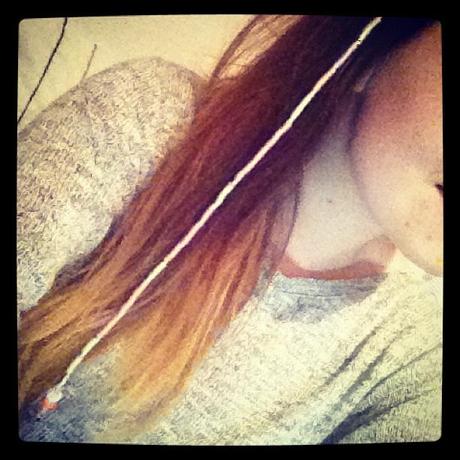 We all got hair-braids as well! You can't really see this very well but I'll put a better picture up when I get one. How much do these remind you of childhood? God knows how I'm supposed to get this out though!
Ooohh I want to be back there! As I'm writing this it's thunder and lightening outside... I want to be on that beach jumping through the waves again. BOOO!!
Oh I forgot: I'm selling a few
 things on

ebay

that I no longer need or just have never worn myself. Have a little look

here

.