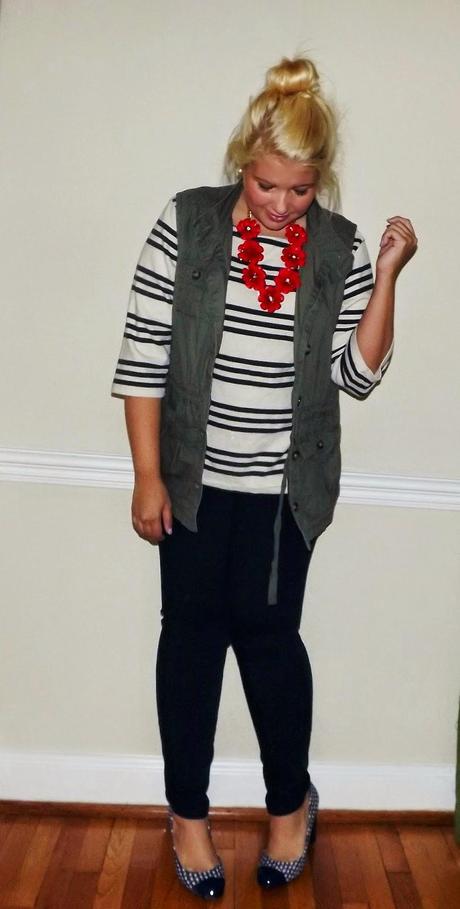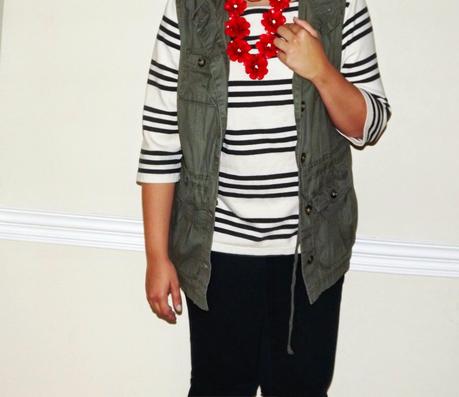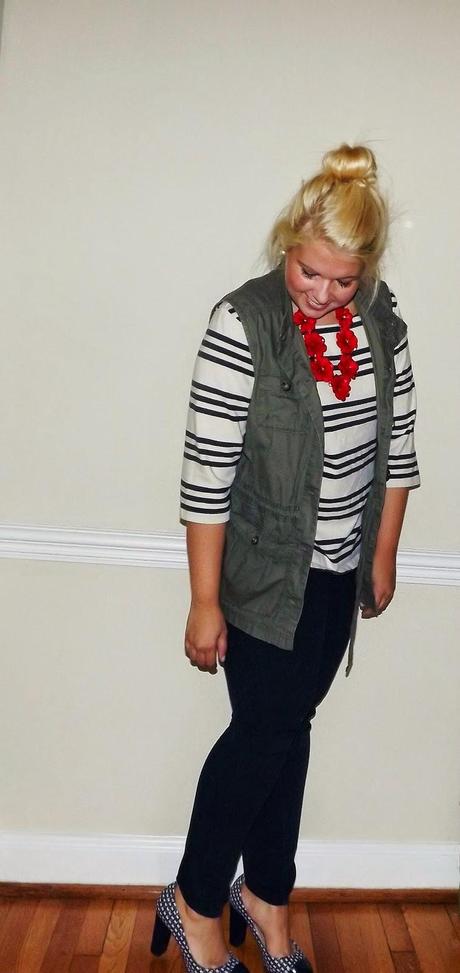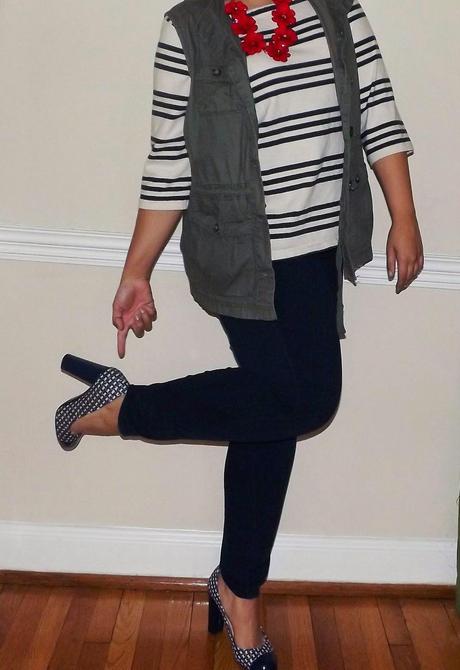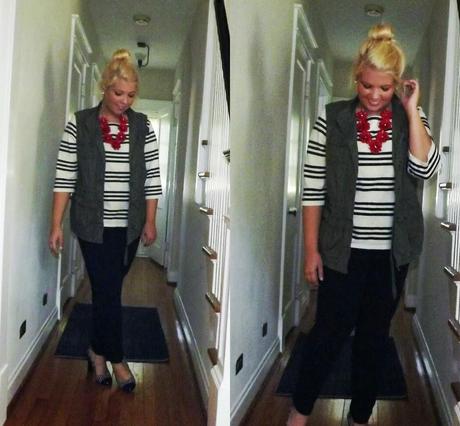 Outfit: Vest- Old Navy, Top- Old Navy, Jeans- Old Navy, Heels- J.Crew, Necklace- via Etsy
Sometimes a girl just has to rock the messy bun to get through the day. One of my new obsessions is playing with prints. I love the idea of a completely off print that complements another simple one. In this case, I combined the stripe with the random tweed in the heels and loved it. It made the look more dressed up which would have been perfect to go to dinner or into a casual run through. I just wore it to run errands around campus. 
I love these heels because they don't kill me and I can walk around easily in them  without totally dying. Combined with the military style, the look was almost like business woman meets military, which was completely perfect. 
xo
BCC