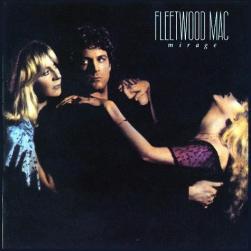 I really like this duet with Lindsey and Christine. I also like the piano aspect of it, especially the intro.
Hold Me was released as a single in July of 1982 from the album Mirage. This also happens to be my favorite cover photo of all their albums. It's actually cropped and originally featured the entire band in a row. The rest of the photo can be seen on the back cover.
The lyrics were written by Christine McVie and Robbie Patton. It went to #4 on Billboard's Hot 100. Ironically, it didn't make the charts in the UK.
Above is the official video filmed in the Mojave Desert. The relationships between the band were very strained at the time and both the producer and director had a very difficult time working with them. They didn't even want to be in the same room with each other. It makes you wonder, how did they go on to release so many more albums?