One of the newer stationery collections has been keeping me seriously busy of late.  It has so many variations that each time can take me up to a week to illustrate.  It's my venue collection, the concept being the collection shows off your wedding venue.  The artwork includes a carefully created illustration of the venue carefully tailored to your occasion.  That's why each time I get a client at a venue I haven't illustrated before it's normally a lot of work.
These illustrations make great bespoke wedding stationery and invitations and table plans in particular.  The invites being a great keepsake for your guests and the table plan being a piece of artwork you can treasure as well as the functional item that lets your guests know where they're sitting and wows them in the process.
This blog post takes a quick look at one of the venues I've illustrated.  Today it's Holbrook House.  This is a privately owned Georgian House in the Somerset countryside near Wincanton set in 20 acres of Woodland and rolling pastures.  It describes itself as a quintessential English country house surrounded by extensive grounds, elegant terraces, lawns and flowerbeds.
It is ideal for summer garden weddings or winter weddings where you can enjoy the roaring log fires.  It is able to cater for parties up to 140 guests in the main building and is ideally suited for exclusive use. The lawn tennis court is a suitable location for marquee weddings.  Five separate areas licensed for Civil Ceremonies, all with direct access to the gardens.
I've spent a fair bit time at Holbrook House where I participated in a styled shoot/flower school in the summer of 2015.  It was great sitting in the gardens under the dappled light of the trees on a sunny day in the beautiful surroundings of Holbrook House.
So far I've created a large bifold invitation, canvas table plan, menu, place names which you can see some photos of below: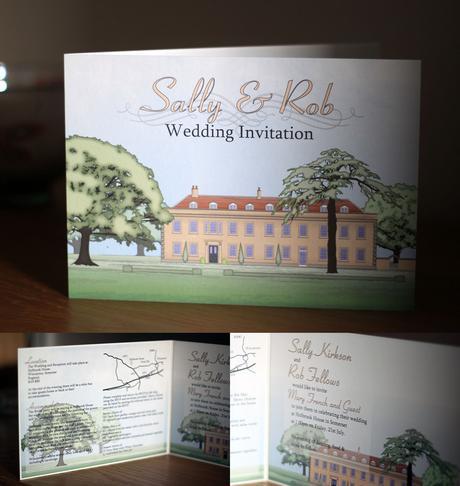 Large bifold Holbrook House wedding invitation cover and inside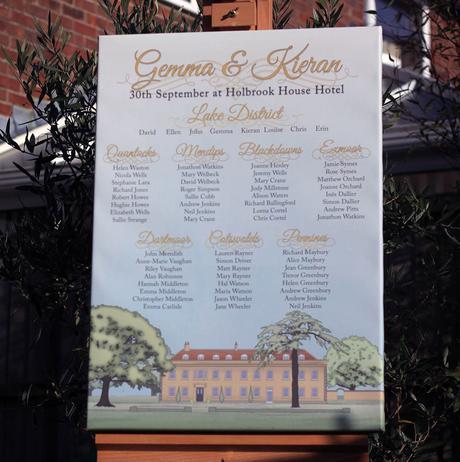 Holbrook house canvas table plan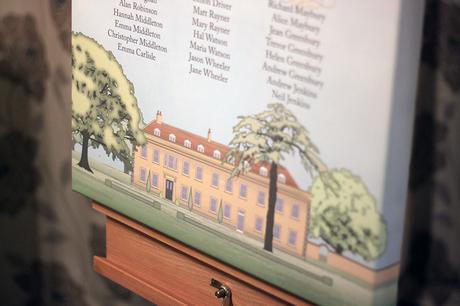 Illustration of Holbrook house on canvas wedding table plan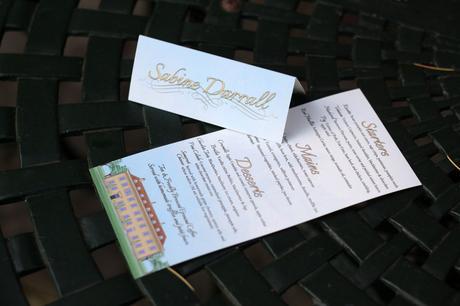 Wedding menu and place card for Holbrook House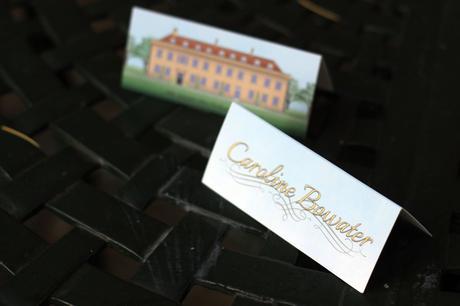 Front and back of Holbrook house place cards
I also took a few other shots while I was there, mostly of the grounds as the rooms we were in were being taken over by florists from Sabine Darrall's flower school.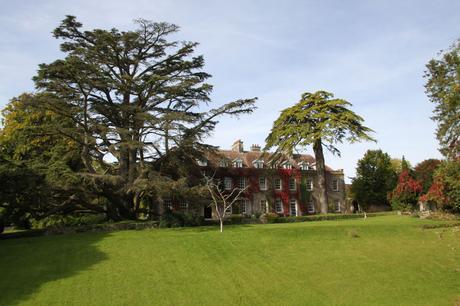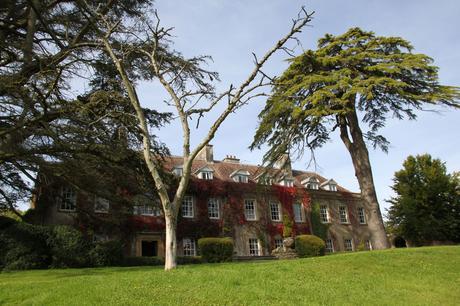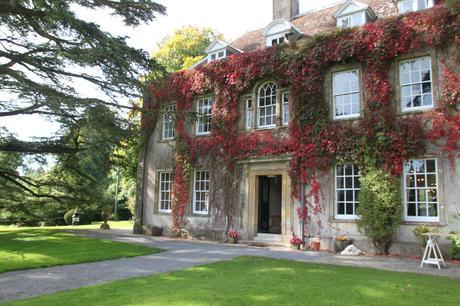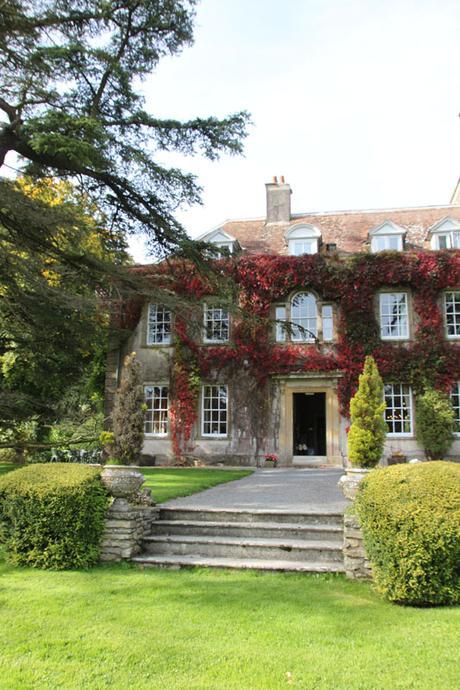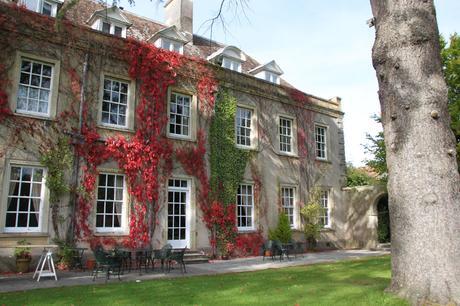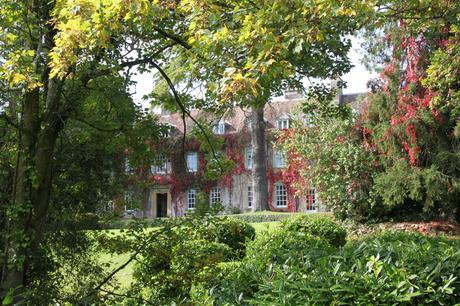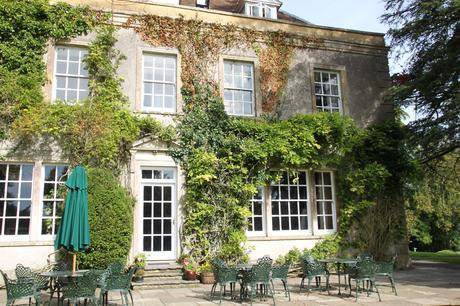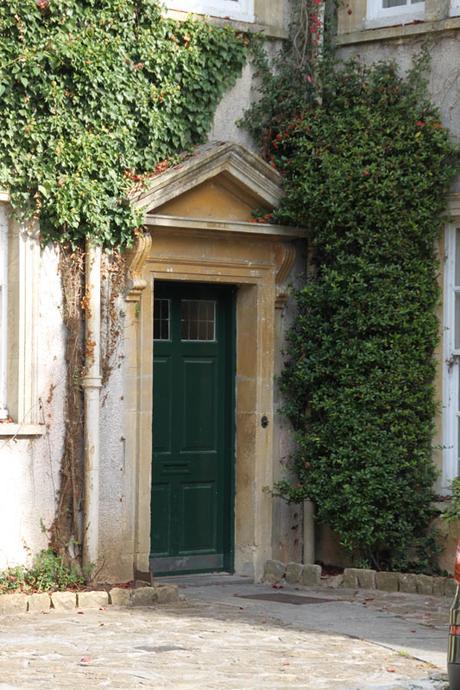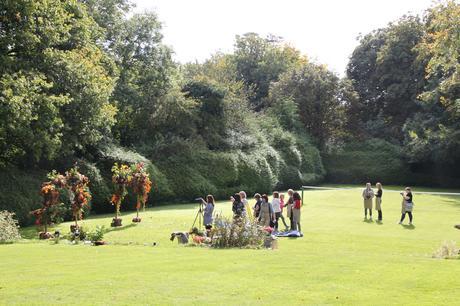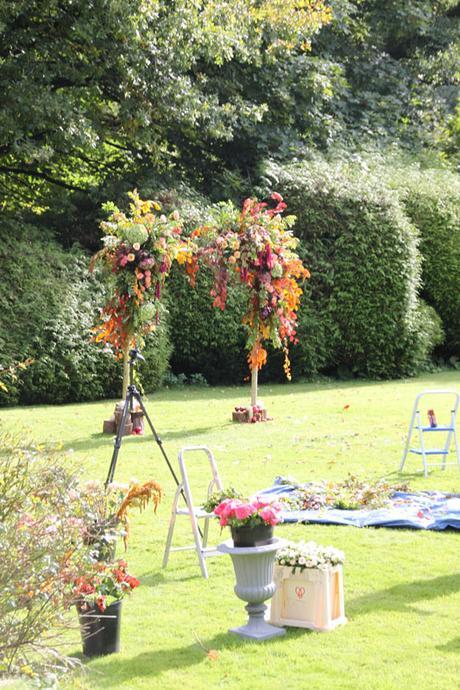 As well as Holbook House so far I've illustrated the following wedding venues:
Bridwell Park, Devon
Saunton Sands, Devon
Abode Exeter, Devon (formerly known as the Royal Clarence)
Rougemont Hotel Exeter, Devon
Charlton House, Somerset
Holbrook House, Somerset
Colehayes Manor, Devon
Salcombe Harbour Hotel, Devon
Lord Haldon Hotel, Devon
Pynes House, Devon
Castle Hotel, Somerset
Woolacombe Bay Hotel, Devon
Tunnels Ilfracombe, Devon
Carolyn Bay Hotel, Cornwall
Newton Hall, Northumberland
And have orders for:
Taunton School, Somerset
Dillington House, Somerset
And plans for:
Larmer Tree Gardens, Wiltshire
Maunsel House, Somerset
Combe Lodge, Somerset
Beaumont Estate, Berkshire
Axnoller, Dorset
Coombe Trenchard, Devon
Mount Somerset, Somerset
Hestercombe Gardens, Somerset
Deer Park Hotel, Devon
Bovey Castle, Devon
Buckland Tout-Saints Hotel, Devon
Exeter Castle, Devon
Though if you're getting married at a wedding venue not listed do get in touch.  I'm always keen to do illustrate new, beautiful locations.
Visit the Venues collection on the Artemis Stationery website.