I've done magnet save the dates for a while.  They've been two-sided ones.  Really good if you to give your guests a fair bit of information and want the item to have a sexy side to.  They can be more expensive though as they take a little time to craft after cutting – you need to put in a couple of folds.  Then glue the top to the bottom and then carefully place the magnet in the middle.  The magnet is also more expensive as you need a more powerful one to sit in the centre and still stick to metal with card in between.
So the obvious thing to do – once I found some suitable magnets was to make a single sided version.  A bit smaller at about 9 by 6 cm they're the ideal size for a fridge magnet.  These are great as your guests will struggle to lose them and will probably keep them long after the wedding.  You can still fit in a design but you need to be a bit more brief with your words.  Though there is easily enough space for your names, the date, a location and some words to the effect of please save the date and we can still make a little info sheet to pass over more information if needed.
At the time of writing everything that could be used as a Save the Date is priced as an invite on the main website so if you don't see an offer listed on them and are planning to order invites to ask about prices for the both of them.
Take a look at them on the website here or look at the various designs I already have that could be used on the magnets here or contact me about a couture design from scratch. [email protected]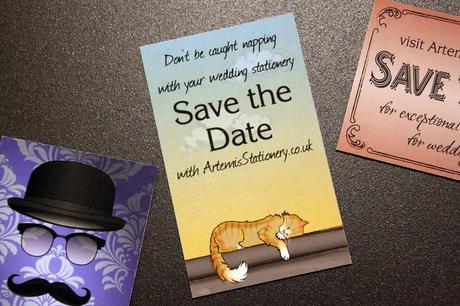 Single magnets – demo save the date used by me at wedding fairs
" eos="" data-orig-size="1200,800" sizes="(max-width: 1024px) 100vw, 1024px" data-image-title="Single sided magnets 1200" data-orig-file="http://asinvites.com/wp-content/uploads/2017/04/Single-sided-magnets-1200.jpg" height="683" />Single magnets – demo save the date used by me at wedding fairs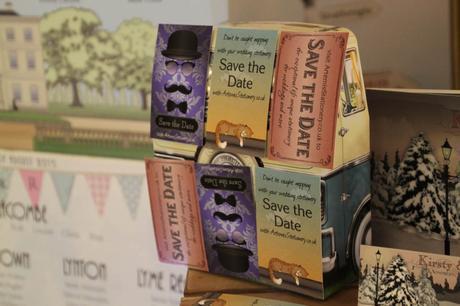 Single magnets – demo save the date used by me at wedding fairs
" data-orig-size="1200,800" sizes="(max-width: 1024px) 100vw, 1024px" data-image-title="IMG_6371" data-orig-file="http://asinvites.com/wp-content/uploads/2017/04/IMG_6371.jpg" height="683" eos="" width="1024" data-medium-file="http://asinvites.com/wp-content/uploads/2017/04/IMG_6371-300x200.jpg" data-image-meta="{" data-permalink="http://asinvites.com/weddingstationery/weddinginvitations/new-magnet-save-the-dates/attachment/img_6371/" />Single magnets – demo save the date used by me at wedding fairs