I've been dying for Hojoko to open ever since I heard about the project, well over a year ago at this point. I love Oya but can only go ~once a year, and so I've been excited at the prospect of a more accessible option. Hojoko opened this past Thursday, and I braved the Fenway traffic to try it!
   The atmosphere felt like a cross between Asian pop culture meets 90s punk / grunge - it was really fun and not like anything this side of the river!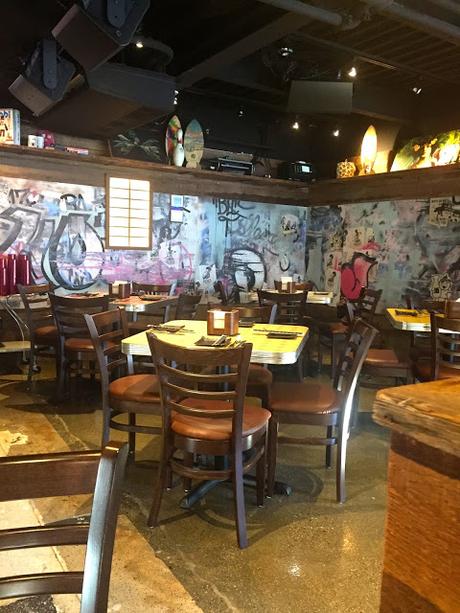 The menu is divided into sections including sushi rolls, grilled, fried, warm, cold, sandwiches, etc. We ordered a good mix from each section; most were small portions designed to be shared. Since we love Oya, we had to order a good variety of sushi (or sushi like items).
   All of them were delicious, the foie spam roll was my favorite served with grilled pineapple on top - but I also loved the sashimi plate and tuna poke. In comparison to Oya, these dishes seemed much more traditional (with the exception of the foie gras roll) but were still fresh and high quality.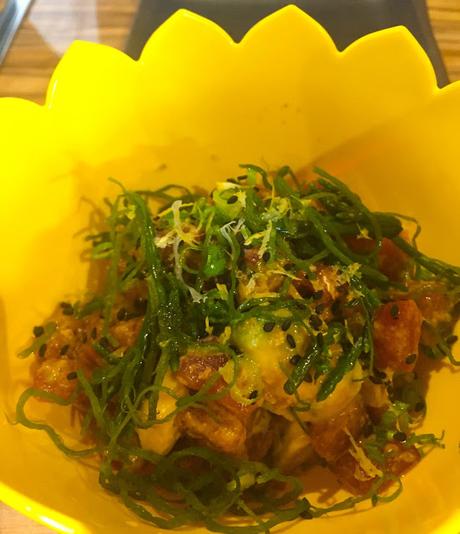 Spicy Tuna Poke with Avocado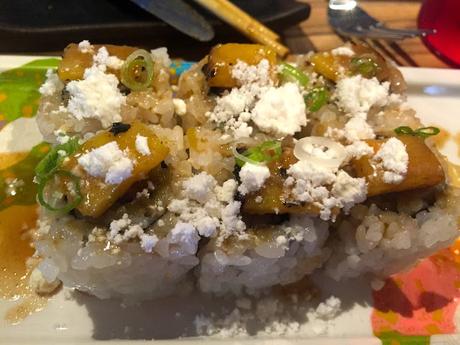 Foie Fras Spam roll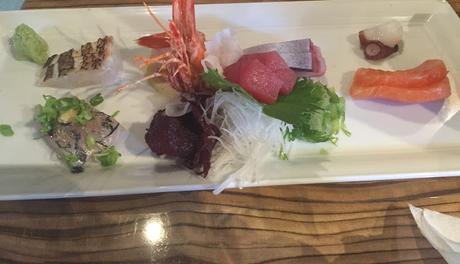 Sashimi plate for one
   The torched uni was one of my favorite dishes of the night, it was incredibly rich and decadent spread over toast with the nori butter.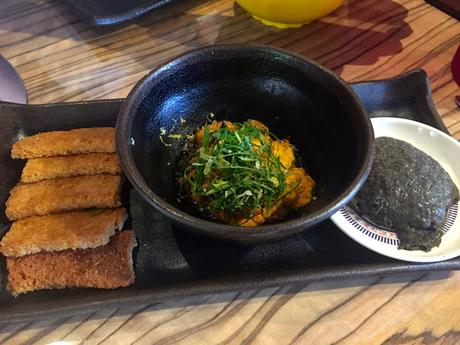 Torched Uni with Nori Butter and Toast
          Next were the pork and shrimp potstickers with foie gras sauce, and wagyu steakums with Korean spices and kimchi. These felt like the comfort food dishes of the menu, and my favorite ended up being the potstickers - mostly because of the foie gras sauce.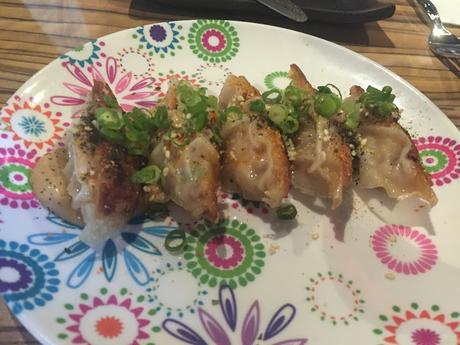 Pork and Shrimp potstickers with foie gras sauce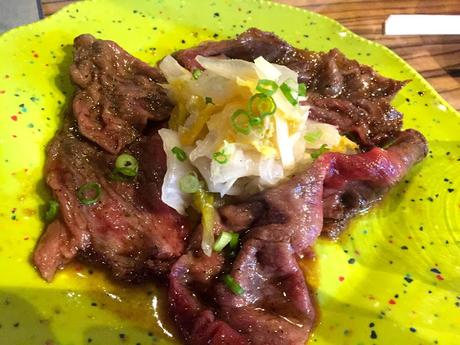 American Wagyu shortrib "Steakums" with Korean spices and kimchi
   We ended with the most unusual dishes on the menu, which I couldn't leave without trying - the grilled chicken livers and fried calves brain.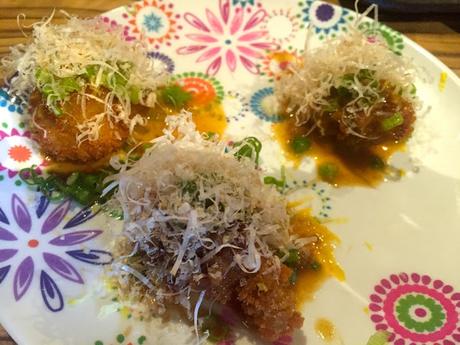 Brains on Crack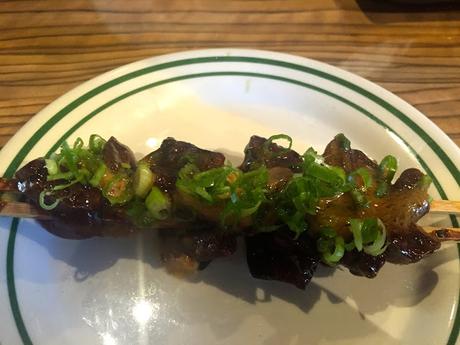 Buttermilk Brined Chicken Liver
   At first I was excited about the novelty of trying brains, but I ended up really enjoying them! They were similar in flavor and texture to fried sweet breads, but felt a little bit more delicate. I also enjoyed the liver, which was grilled perfectly.
   After a year of anticipation, Hojoko lived up to my expectations and then some. I will definitely be back soon!