Do you want to see the Tic-Tacs from this afternoon?
I thought you might.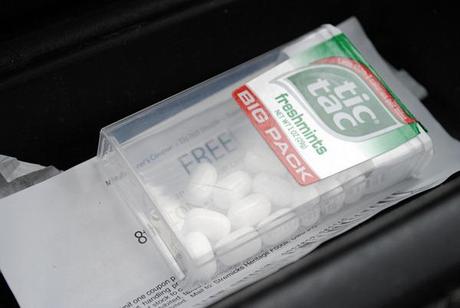 Yep that container was practically full this morning….
Fitness
Today's run was NOT FUN!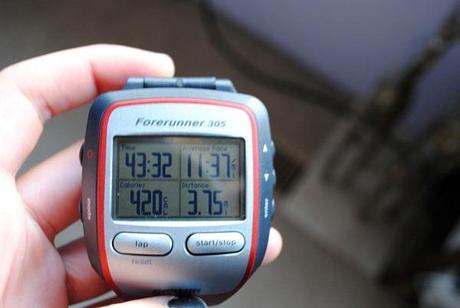 I set out to do 3 miles before meeting Dorothy for our usual 1.5. Those 3 miles quickly turned into 2. My legs were not having it today.
I suspect my unusually large lunch this afternoon and my big dinner last night is to blame. I have absolutely zero will power when it comes to pizza.
I did 2 miles at 9:30ish pace then 1.5 at the usual 13ish pace. Blah. Blah. Blah.
This run made me mad!

Dinner!
But I turned it all around! A few days ago I found a new blog called Peanut Butter Fingers and a recipe for Hoisin Sesame Shrimp. I thought it looked really tasty and easy but I had to change the recipe. There were no shrimp or sesame seeds in my house so… improv!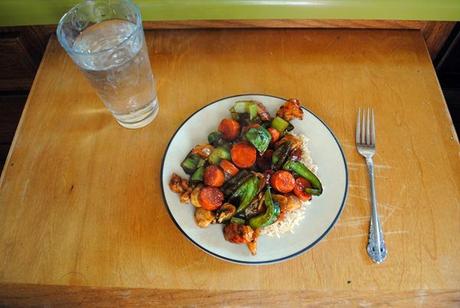 I made Hoisin Chicken and Brown Rice Stir-fry.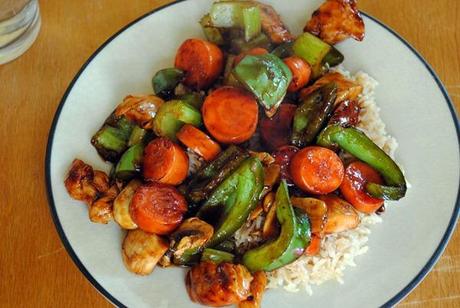 I made Julie's Hoisin sauce to the T except for the sesame seeds. Then I heated up some chicken breast, carrot, celery, green bell pepper, and mushroom in a fry pan. Made some instant brown rice. Then stirred the chicken veggie mix in the sauce. Lay the hoisin chicken over the brown rice and enjoy!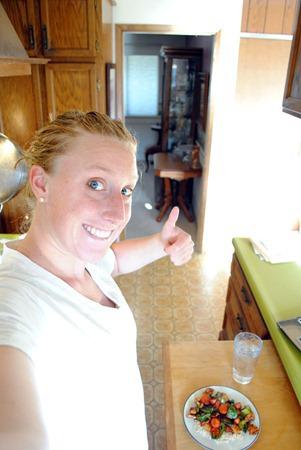 On tonight's agenda… Reading the Bon Appetit that came in the mail today and watching Friday Night Lights reruns on my Netflix.
I'm so nerdy cool.