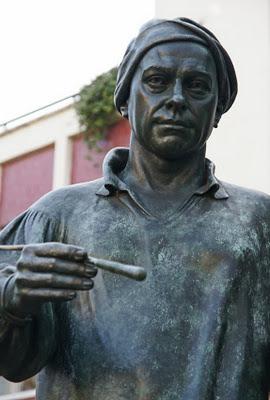 How better to explore the life of eighteenth-century artist William Hogarth than on a sunny autumn day in Chiswick, in the company of London Historians? Famous as the creator of Gin Lane

and

The Rake's Progress

, Hogarth was an artist, satirist and cartoonist who depicted all levels of London life. However, he also had

a country home

- in Chiswick, then a rural area on the edge of the city.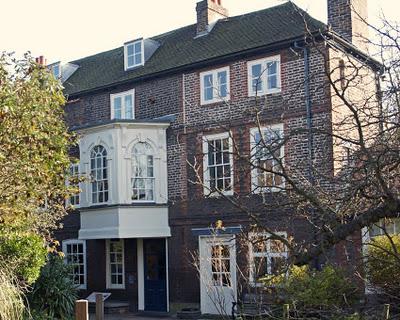 His home was a relatively modest house which he extended and embellished with an oriel window. It has survived largely intact, despite the efforts of a World War II bomb, and has just reopened after several years' restoration. While the house is now alongside the A4, it was easy to ignore the sound of traffic as our guide Val Bott took us back to the quiet village Hogarth knew.
It was also in Chiswick that Hogarth was buried, in the churchyard of St Nicholas's. Here, his friend the actor David Garrick was involved in erecting a memorial to him. Hogarth is also remembered by a statue on the High Road and, rather incongruously, a roundabout. Unfortunately, when many London motorists hear his name they probably think first of the traffic news!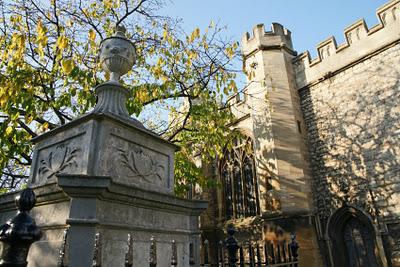 We'll leave Chiswick with a little mystery: can you identify this object, which is on the facade of Hogarth's house?