Hi fellow nail polish lovers!!  Happy Friday!! Who's ready for a three day weekend?  I am!
I have a pretty holo to share with you.  I received Demeter when I did a swap with Paola, my lovely polish friend from Brazil.  It's a sheer orange that applies really well.  It built up after three coats, but I just wish it was a bit more opaque since the Hits bottles are so small and I want to keep it as long as I can.  Here I used three coats of Demeter with no base or top coat.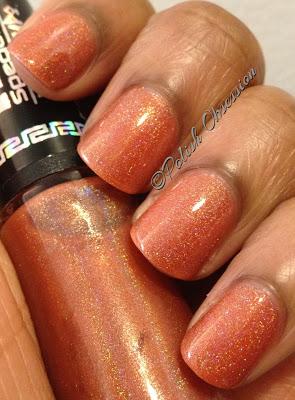 Artificial Light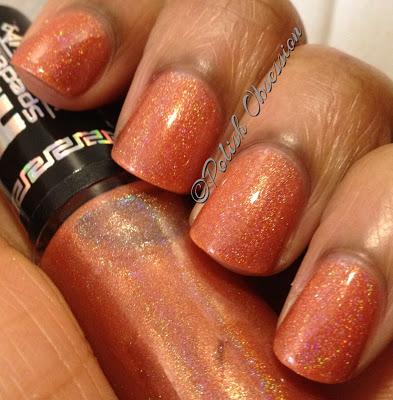 Artificial Light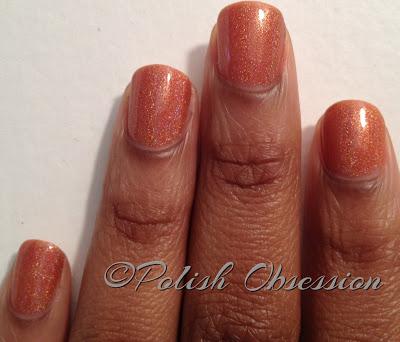 Artificial Light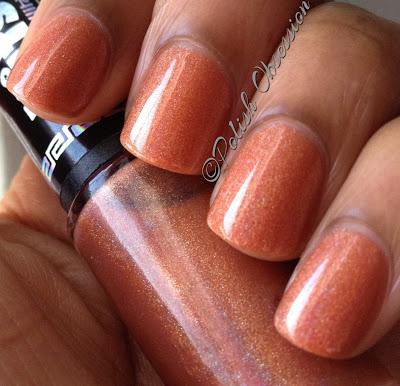 Natural Light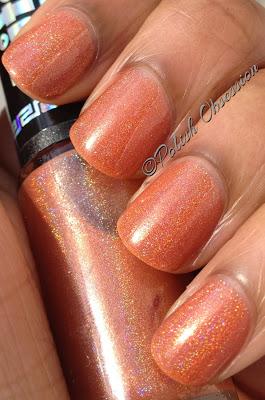 Sunlight
Demeter is a really nice color.  I like it a a lot.  And it's a holo I'd feel comfortable wearing to work.
What do you guys think of Demeter? Is this a color you would wear?