Train travel has held a romantic image in Western society for decades. Following its boom in popularity during the 19th century, the railroad has continued to revolutionise the way people journey across the country and around the world.
With more access to transport also came greater freedom, and since then the railway has remained a symbol of freedom and escape, popular culture has long utilised this theme with a number of the romantic journeys in books, film and television traversing the land by railroad.
Luckily these romantic journeys are not just confined to the realms of fiction. There are several fabulous train journeys still available today that continue to conjure up the romance and adventure of decades gone by.
Here is a look at three of them:
The Blue Train: A window to the Soul of South Africa
This iconic train journey travels across the beautiful country of South Africa. The route travels from Cape Town in the south to Pretoria in the north, with journeys running regularly in both directions.
Stop off points along the way include a trip to an open cut diamond mine, located in the Kimberley region. Another stop off includes a journey to the former colonial outpost of Matjiesfontein, which eerily replicates the architecture and décor of 19th century England.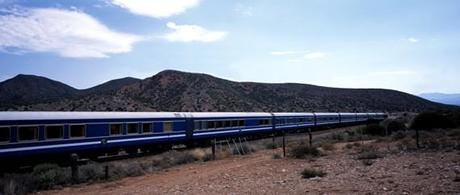 This luxury travel experience also incorporates fine dining experiences like High Tea served in the dining cart and there is a range of on-train facilities provided.
Orient Express
Perhaps the most famous train journey of all, the Orient Express is now a name synonymous with luxury rail travel. While the iconic brand now offers the highest quality in train travel across most parts of the world, their European journeys are where the magic all started. Itineraries range across the continent, though the Venice to Paris leg offers spectacular sightseeing and local culture.
The route passes through the magnificent Italian Dolomites, as well as journeying through the picturesque Austrian countryside and mountain ranges. With such a strong history in superior train travel experiences, the Orient Express offers luxury at every turn.
Cocktails are served at the bar and dinner in the dining cart includes a dinner suit dress code. Diners can then linger after their meal to listen to the baby grand piano.
Breakfast is, of course, a continental buffet including all of the local favourites.
California Zephyr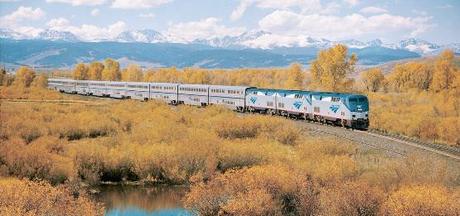 This North American train journey traverses some of the most beautiful landscapes the country has to offer. Running daily between Chicago and San Francisco, the route passes through locations like Salt Lake City, Nebraska, Denver and Sacramento just to name a few. The scenery aboard the Zephyr is some of the most spectacular in the United States. The Rocky Mountains, Sierra Nevadas, Winter Park and Colorado's Gore, Byers and Glenwood Canyons are included along the journey.
This is a sponsored post by Great Rail Journeys