You've certainly heard the term "cocktail ring" but what is it, what does it mean, and where did it come from?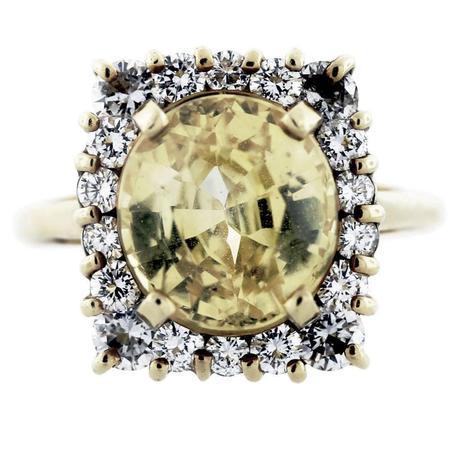 Fancy Yellow Sapphire 18K Yellow Gold and Diamond Cocktail Ring
Interesting enough, cocktail ring means EXACTLY what it sounds like, a ring to be seen on your hand while drinking cocktails! But where did the expression come from?
The term was coined during prohibition of alcohol in the United States. Prohibition is the act of legally preventing the manufacture, transportation, and sale of alcohol. It occurred in many countries starting in the late 1800's, and alcohol was prohibited in the United States from 1920 to 1933. In fact, when prohibition was repealed in 1933, it was the first time, and only time, an amendment to the U.S. Constitution was repealed.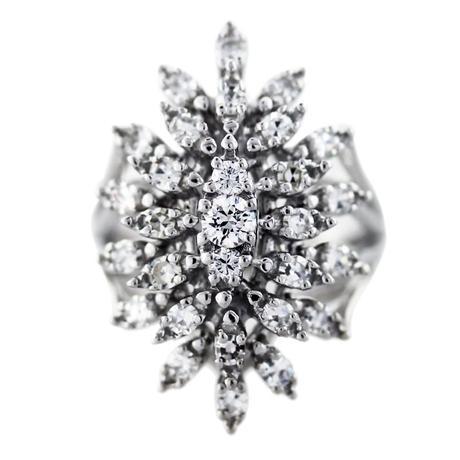 White Gold and Diamond Cluster Cocktail Ring
During this period in U.S. history the "speakeasy" came into vogue. These were places where alcohol was available in secret, and speakeasy's become a popular place to be, and be seen, especially for the affluent. The rich began to flaunt their disregard for the law and women who attended them began to show off their wealth. Speakeasies offered social opportunities and a variety of then illegal alcoholic beverages.
It was at this time the birth of the "cocktail ring" occurred.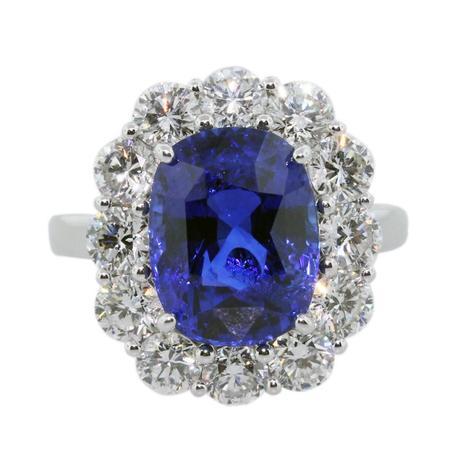 Vivid Blue Sapphire Diamond Platinum Cocktail Ring
Cocktail rings were originally made of diamonds and other precious stones, and were worn by these wealthy women while going out on the town. It was a way for them to signify their standing and their disregard for what they saw was an unjust law. They wore them prominently while visiting these speakeasies and they quickly become a status symbol.
Even after prohibition in the United States ended in 1933, cocktail rings remained very popular into the 40s and 50s, but now, not as rings worn in illegal speakeasies, but as rings worn to private cocktail parties in the homes of many of these well to do.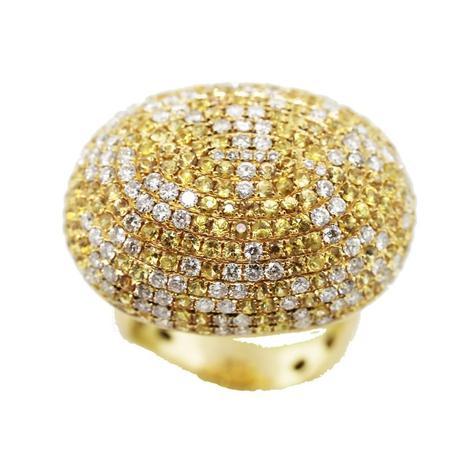 18K Yellow Gold, Diamond and Yellow Sapphire Pave Domed Ring
Cocktail rings remain popular today, although few are made of the seriously valuable diamonds, rubies, and emeralds of days gone by. Today, many cocktail rings, although still spectacular, are made of less precious gemstones.
Cocktail rings can be a great theme for any party. Would you consider inviting guests to a party with munchies and cocktails AND invite them to wear their best cocktail rings? It could be a very fun time!
Raymond Z for Raymond Lee Jewelers, South Florida's premiere source for buying and selling luxury watches and designer jewelry.