Located on the western edge of downtown Minneapolis, International Market Square (IMS) design center is Minnesota's largest renovated building. This former Munsingwear factory was in a location just edgy and funky enough to hint of Manhattan when it was renovated in the 1980s and was a hit with designers from the start.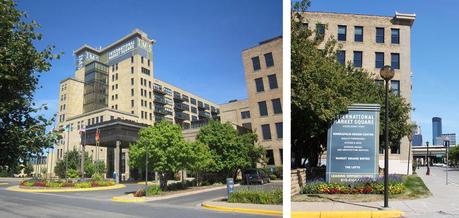 This historic building is also a Green Building, and has earned the prestigious ENERGY STAR designation from the Envirnomental Protection Agency. They currently save annual energy consumption equal to the amount of 218 households per year.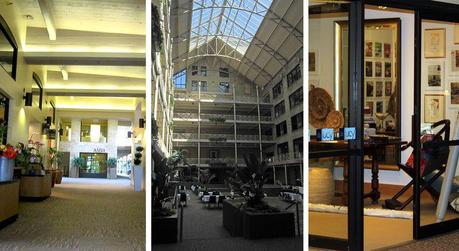 Open to both the home/commercial design community and the public, IMS has more than seventy showrooms, studios, shops, galleries and restaurants... and is also the site of many special events in its dramatic 8-story atrium.
Looking for some deals on luxury furnishings? The Minnesota chapter of the American Society of Interior Designers is located here, and their annual ASID MN Sample Sale is coming up September 20-22... approximately 30 showrooms will be offering 50-80% off.
But wait... there is more! In 2005-2006 they added 97 lofts to the IMS mix. I think they are among the best authentic loft renovations in the city, with original exposed brick and support pillars, wood floors... thoughtfully designed. One design feature I love is the fact that there are no straight 'bowling alley' hallways... instead they gently angle, also creating more interesting unit spaces... not the typical loft renovation with long, narrow units. There is no underground parking in this authentic old factory renovation, but there is a new parking ramp connected to the building via skyway.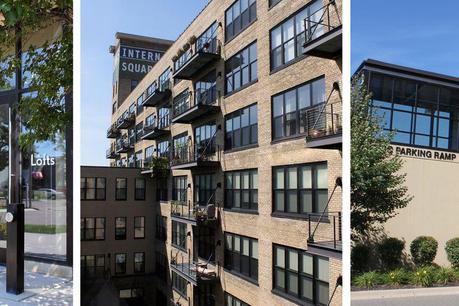 The building itself sits right next to I-94 so east facing units get freeway noise, especially on lower balconies, but they are compensated with phenomenal skyline views of downtown Minneapolis. Some units open onto the center courtyard for more quiet, with peeks at the city skyline from the balconies.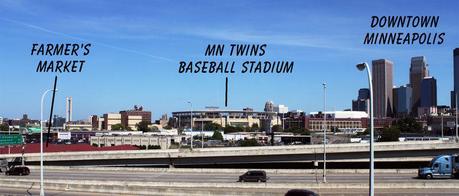 The Minneapolis Farmer's Market is just a few steps away under the freeway, and the Minnesota Twins Baseball Stadium and light rail are less than a mile away. I know people who regularly park under the freeway for Twins games.
Check out IMS condos currently available at lofts for sale at The Lofts at International Market Square at 290 Market Street... and nearby downtown Minneapolis lofts.
Let me know if you would like to take a look at any of them!
Sharlene Hensrud, RE/MAX Results - Email - Minneapolis Condos and Lofts Realtor