Business from around the world is starting to adopt the rental options on a massive scale. Business professionals are starting to learn that rental agencies can be extremely beneficial, especially in terms of businesses financial structure.
From renting iPads to laptops to drones to projectors, business professionals find it convenient and much sufficient in opting through a rental agency such as Hire Laptops UK.
One of the major shift change that we all have witnessed from a global perspective is the way how we used to process merchandise at a check-out.
If you are someone that is still using the old point of sale systems that consist of a laser-scan gun, a price-tower display, and a rusty-cash register, then you are out of date and need a revamp!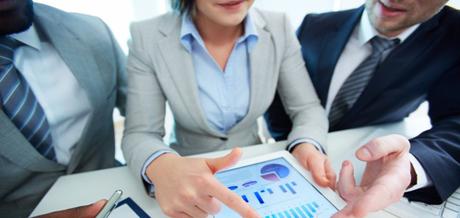 EPOS are the new replacements for POS, as they are compatible with many smart devices. Many people are unfamiliar with what an EPOS / POS system is.
The POS systems are the cash register systems that consists of a cash register, scanner, and the tower. These systems are still heavily used in many super grocery shops, due to the fact that they are much cheaper versus purchasing smart technology devices like an iPad to download an EPOS.
Not to mention that sometimes your staff maybe require training for an EPOS.
An EPOS runs on the cloud. Not literally, but hypothetically speaking, cloud-based servers are designated facilities, in which are built to maintain data and network systems for the shared networks between clients and admin users. By definition, EPOS (electronic point of sale) system is a system that operates on a software application. A bar scan may still require the only physical protocol, the rest is digitally processed and maintained.
With the EPOS, clients can maintain all their items in one inventory stock sheet, being able to abstract relevant information pertaining to inventory stock check, sales reports, cancellation reports and much more.
If you were born yesterday, then its only right if we show you what a POS system looks like, below is a picture of the most advanced POS systems before EPOS was introduced! Looks familiar, doesn't it?
If you are in the event management business, then you are probably are already aware of an EPOS and may even have the opportunity to witness some of your clients using the EPOS to entertain sales whilst at a festival or event. EPOSs are becoming very much sufficient in the festival or any grand event.
The reason behind that is, that if you use a standard POS system during a festival, chances are you are prone to miss a few sales here and there, as many customers do not like to wait in a long line that seems like it isn't moving at all.
Sometimes you are required to conduct manual operations on a standard POS system, a perfect example of that is loading the receipt machine with receipt paper.
With an EPOS, you don't need to worry about buying more receipt paper and constantly refill it every few hours.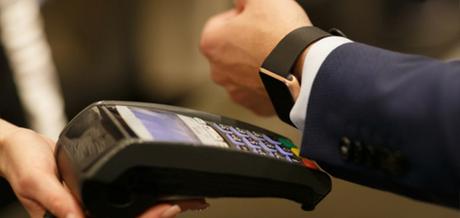 Furthermore, with an EPOS, those individuals whom happen to walk into your festivals booth with their smart devices, they can access your store app, select the items or services that they like and be able to purchase whatever they would like to buy and be able to process the payment through the comfort of their own smart devices. A record for every transaction is sent to you for notifications and right to keep the record.
This way, even if you are busy with another client, those customers who are ready to buy can simply use the store app of your festival and be able to buy directly without interrupting you and your client's convo.
Are you a business owner who is tired of replacing and fixing your old POS system? Have you given any consideration to switching from POS to an EPOS? Contact us today to learn more about an EPOS and EPOS for rental basis.
We currently have some hot deals for rental, we are including iPads and other smart tablets in association to your EPOS package! We look forward to hearing from you soon!