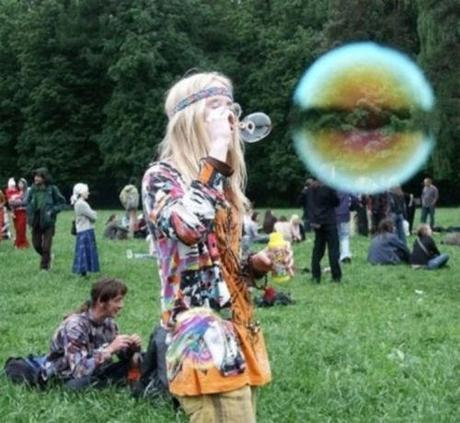 A quick hippie lesson:
If you're going to spell the word "hippie" it has to be done with an "I-E" at the end. That is the proper, accepted term and spelling for most of us hippies. Spelling the word with a "Y", "hippy", makes us sound like we have big hips. It also makes us appear to be rebellious children. Adding a "Y" to the end of any word makes it sound childish to many ears. Even if the word still sounds the same, it's NOT the same word.
On the plus side, "hippie" is a word that is not so easily defined. Trying to define a hippie is like trying to nail down Jello. We follow basic principals of peace and love, but the rest is decided by our vivid imaginations. Please don't stereotype us intentionally. It's fair to make generalizations but deep down you have to understand... there's a little hippie in all of us.