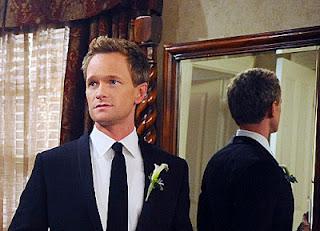 Original Air Date
: 14 May 2012
Storyline: As Lily and Marshall become a threesome with the arrival into the world of Marvin Wait-For-It Eriksen, Ted, Robin and Barney review the status of their lives at this present time. Ted and Robin come to an understanding about their relationship. Robin believes that Ted has always chased after the wrong girl, with the exception of one, who she encourages Ted to go after. And Barney is afraid that running away to Atlantic City has led to the end of his and Quinn's relationship. Their relationship is able to survive this incident, so much so that they decide to take their first vacation together to Hawaii.
Best quote:
Robin

: If I stole a scalpel and I cut you open, all I would find is this scared trembling pile of crap.


Ted

: See I've missed these talks.
The Pick-up Method:
Not the mother:
The "legen... wait for it... dary":
The Five:
The Suit-Up:
The Challenge:
The Rule:
The Ted Mosby:
The Statistic:
The "You've been lawyered":
The True Story: