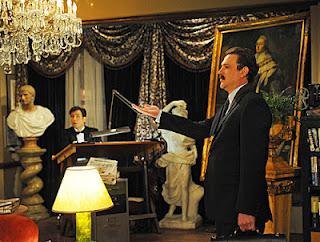 Original Air Date
: 9 April 2012
Storyline: 
Ted, Marshall, and Barney get together to watch the Star Wars trilogy and imagine where they may be three years from now. Meanwhile, Barney and Quinn move in together.
Best quote:
Lily
: I'm pregnant with baby number five. 
Ted
: But baby number four isn't out yet!
Marshall
: I'm just that good!
The Pick-up Method:
Not the mother:
The "legen... wait for it... dary":
The Five:
The Suit-Up:
The Challenge:
The Rule:
The Ted Mosby:
The Statistic:
The "You've been lawyered":
The True Story: