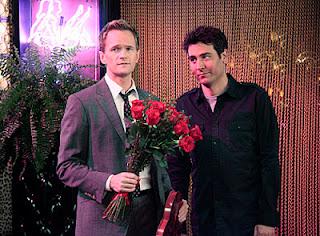 Original Air Date
: 27 February 2012
Storyline: 
Barney gets played and heart-broken over a stripper named "Karma," Robin becomes bored with her life on Long Island with Marshall and Lily, while Ted searches for a hobby to fill the empty space in Robin's old room.
Best quote:
Ted
: Maybe it's destiny?
Barney
: Nah, Destiny strips at the Melon Patch. They're people Ted, try to keep 'em straight.
The Pick-up Method:
Not the mother:
The "legen... wait for it... dary":
The Five:
The Suit-Up:
The Challenge:
The Rule:
The Ted Mosby:
The Statistic:
The "You've been lawyered":
The True Story: