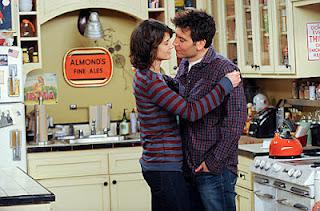 Original Air Date
: 20 February 2012
Storyline: 
While Ted waits to find out whether Robin loves him back, he discovers that Marshall and Lily have been trying to influence him in opposite directions to win a bet. Meanwhile, Barney tries to find Marshall and Lily's sex tape.
Trivia:
Conan O'Brien's brief shot of him in a non-speaking appearance as a patron at MacLaren's was the result of him winning a charity auction for a background role on the show.
Best quote:
Barney
: To the outdated viewing device!
The Pick-up Method:
Not the mother: Robin
The "legen... wait for it... dary":
The Five:
The Suit-Up:
The Challenge:
The Rule:
The Ted Mosby:
The Statistic:
The "You've been lawyered":
The True Story: