Himalaya Herbals Almond And Rose Soap Review
Hi Everyone,
Happy janmasntami and with this the festival season has started. Today I'll be reviewing a soap from a very well-known brand called Himalaya. I know a bar soap is less favored compared to a body wash or gel specifically, by dry skin people like me. Nevertheless, it has its own benefits too which makes me buy them more often. Read to know more about this soap. 
Product Claim:-
Himalaya's Almond & Rose Soap combines 100% natural actives to restore the body's water content. This non-greasy soap leaves skin feeling soft, supple and toned.
Blended with all natural ingredients such as Almond Oil and Persian Rose, this body soap deeply penetrates into the skin to hydrate it fully.
Price:-
INR 29 for 75g and INR 44 for 125g.
Ingredients:-
Key ingredients:
Almond Oil is an excellent skin softener which moisturizes your skin.
Persian Rose revitalizes the skin and leaves it feeling rejuvenated.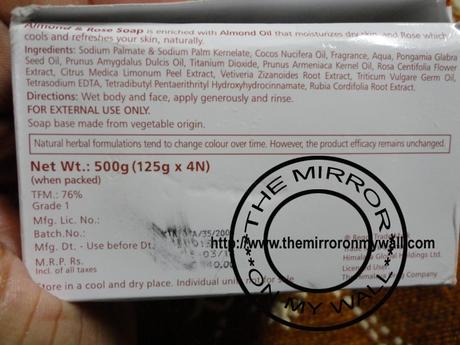 Directions for use:-
Wet the body, apply Almond & Rose Soap generously, gently work up a lather and rinse.
My opinion on the product:-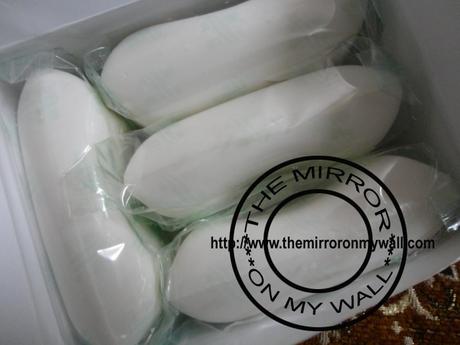 Many people prefer shower gels or body washes over soap bars but I find these bars easier to use if I'm in hurry. Who has all that time to apply body wash allover and use the loofah. Instead, these bars are a good opt for a quick bath when I don't like spending too much time in bathroom especially during winters. Somehow, in winters I prefer bars which leaves my skin feel nourished and hydrated and not dry.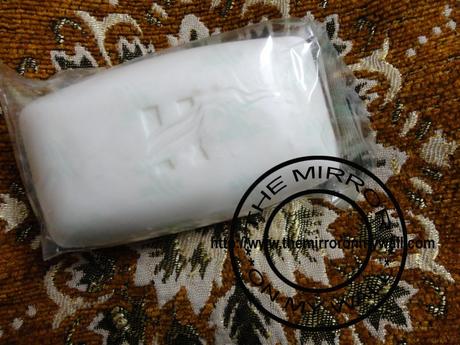 This bar comes in a card box packaging, I purchased the big box, and each one of then was individually packed in a plastic cover in the cartoon box. When I first opened one soap I noticed how nice it smells. It has rose fragrance which is mild and not too overpowering. I have used this soap in winters and in summers too so will share my experience for both the seasons. As already told,  I have dry skin which really can sometimes get cracked during winters. Hence, I don't skip applying a rich body lotion after bath in winters.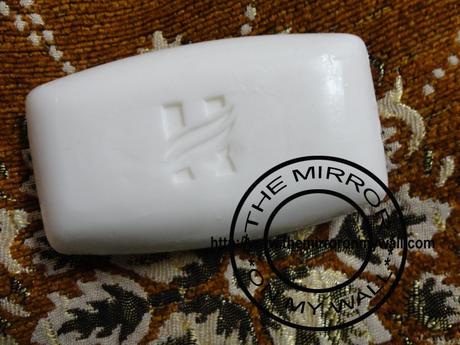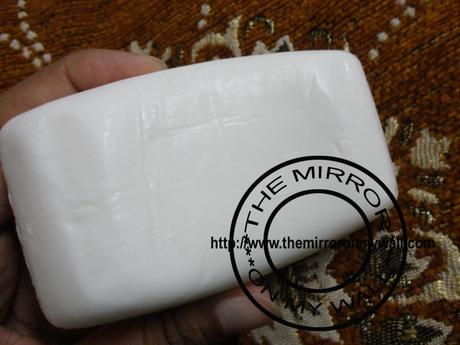 The soap really gives a nice, creamy and luxurious lather which glides like butter on my skin. It gets easily rinsed without leaving any residue or slippery feeling. In summers, I love how my skin looks hydrated and nourished after using this soap. However, in winters I do feel the need of a body butter or lotion when the skin dries. It does not make my skin so dry that it would crack but leaves it stretchy and parched.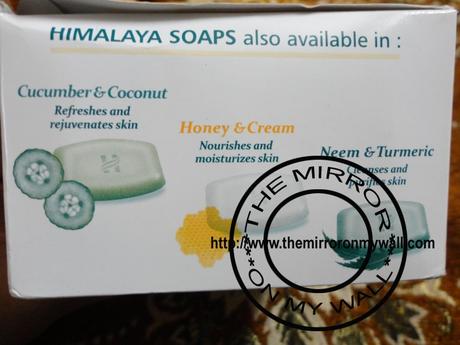 Altogether it is a nice soap which can be used all year round. The light rosy fragrance lingers for sometimes and fades away gently.  It does makes my skin clean and smooth after bathing.
What I Liked:-
Affordable
Easily available
Smooth and creamy lather
Gets rinsed easily
Leaves no residue
Nice rose fragrance
Doesn't dry my skin out
What I didn't Liked:-
Nothing.
Will I repurchase and recommend:-
Yes, it is a nice soap and a good option for a people having dry skin. Henceforth, I would certainly like to try its other variants and would definitely recommend this to everyone.
Rating:-
4/5
VN:F [1.9.22_1171]Rate this Product :VN:F [1.9.22_1171]