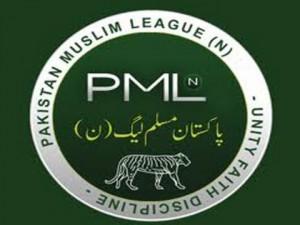 Leading opposition party Pakistan Muslim League-Nawaz (PML-N) which is also a frontrunner for upcoming elections has unveiled its election 2013 manifesto. Announcing the manifesto in a crowded presses conference PML-N president Mian Muhammad Nawaz Sharif vowed to get Pakistan out of prevailing horrible situation in all aspects of life. PML-N chief said that now Pakistan is facing challenges of energy crisis, unprecedented levels of unemployment and poverty, lawlessness, corruption and sprinting inflation and vowed to resolve them all after coming into power.
Mian Nawaz Sharif explained that manifesto of his party represents a comprehensive agenda for national revival to bring in positive change in lives of 180 million Pakistanis.  Salient features of PML-N manifesto include
Defense oversight Committee.
Pakistan Muslim League (Nawaz) government will form an oversight cabinet committee headed by Prime Minister of Pakistan about Defense and National Security issues. Committee will be tasked to oversee all facets of foreign and defense policies to make sure that all the steps taken by all institutions are by law. Committee will also make sure that decision taken by federal government are being implemented in true letter and spirit.
PML-N government will make sure that all the strategic assets are protected and least deterrence is maintained. To do this all the resource requirements armed forces will be fulfilled.
Pakistan Muslim League (Nawaz) will take all constitutional measures for creation of Hazara, South Punjab and Bahawalpur provinces.
PML-N Chief Mian Muhammad Nawaz Sharif while announcing the manifesto vowed that his party will abolish VIP culture from the country and will introduce austerity measures in all government departments. Special focus will be on significant reduction in budgets of Presidency, Prime Minister's secretariat, Governor and Chief Minister Houses.
Pakistan Muslim League (Nawaz) government will pay special attention to the economy and will take steps for creation of three million jobs in economy. This employment creation drive will mainly focus on IT and SME sectors.
PML-N government will enhance minimum wage from current PKR. 8000 per month to 15000 of workers will be gradually enhanced to PKR.15, 000 per month.
The PML-N government would attempt to ultimately give a shelter to each family lining in Pakistan through public-private partnership.
PML-N chef Mian Nawaz Sharif stressed the need for economic revival while presenting the Election 2013 manifesto. He vowed that revival of ailing economy will be 1st priority of PML-N government, He went on to elaborate that priorities of PML-N government will be to
Increase the GDP Growth to 6%
Reduce budget deficit to 4%
Reduce economic dependency on foreign aid.
Revamping loss making state enterprises
Reduce interest rates to offer conducive environment for to investors.
Exports will be enhanced by waiving off taxes on all major exports.
Export Import Bank (EXIM) will be set up to help trade with rest of world.
Tax/GDP ratio will be enhanced to 15% during five years of PML-N government.
Tax base will be broadened and steps will be taken root out tax evasion and corruption in taxation structure.
Energy crisis will be a top priority for PML-N government and it will take short to medium term to overcome energy crisis and stabilize economy. PML-N government will spend US dollar 20 million to improve power generation. PML-N government will make sure that load shedding is completely eliminated over next three years. PML-N government will make sure that at least 10,000 MW electricity is added to national grid over its constitution term. Government will pay due attention on import of gas through all available means, intensify Oil & Gas exploration in the country and develop Thar coalfields for electricity generation.