I got to try this Highland Park The Light 17 Years at a recent Highland Park tasting the Malt Nuts did. It and its cousin The Dark were brought by the brand rep and we got to enjoy them side-by-side before we dove into the blind tasting. Having wanted to try these for a while I carefully compared and noted them for a future write up. I also may have snuck another sip or two throughout the night… for research.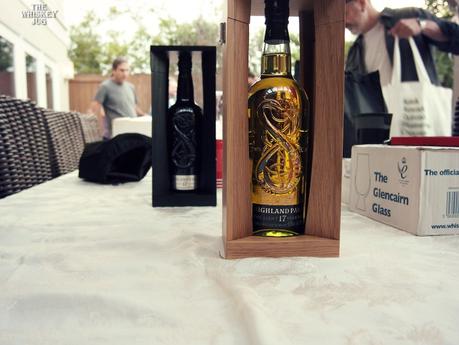 I was intensely skeptical of these whiskies and didn't think they would be able to hold their own against the older whiskies – older both in age and distillation era. HP is a distillery that was once the gem of many a whisky nerds eye but has slowly degraded under the duress of their own popularity. I'm happy to see they still have some good stuff tucked away… not so happy about the price, but that's for another post.
Highland Park The Light 17 Years Review: Details and Tasting Notes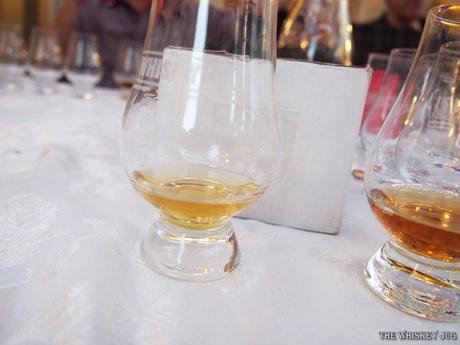 In Highland Park's Words: Highland Park The Light 17 Years
"In THE LIGHT– a special release of only 28,000 bottles – we celebrate spring and summer in Orkney; a time to emerge from our winter's hibernation, renewed and refreshed with a spring in our step, ready to embrace the warm bright days of summer. "
Highland Park The Light 17 Years price, ABV, age and other details
Region: Highlands, Scotland
Distiller: Highland Park
Mash Bill: 100% Malted Barley
Cask: ex-Bourbon
Age: 17 Years
ABV: 52.9%
Cask Strength | Non-Chill Filtered | Natural Color
Price: $220
Highland Park The Light 17 Years Tasting Notes
EYE
Golden
NOSE
Peaches, pears, peat, malt, char, spice, honey, toffee, floral and some bubblegum.
PALATE
Peaches, pears, peat, spice, malt, cocoa, honey, toffee and a touch of bubblegum.
FINISH
Long -> Fruit, graham, peat and oil.
BALANCE, BODY & FEEL
Well balanced, full body and a soft velvety feel.
Highland Park The Light 17 Years Review: OVERALL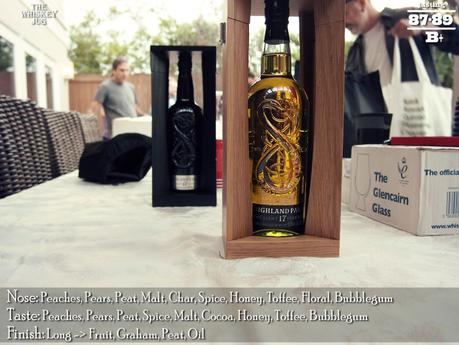 A big fruity whisky with tons of character and a surprising dollop of peat. Well balanced and delicious this whisky kicks off with a fruity aroma that's all juicy orchard/stone fruits with a nearby bonfire rolling smoke over the meal. The palate is nearly identical save for some bits of cocoa find their way in and it's a welcome addition.
With a bit of water the whisky becomes a bigger bolder version with the fruit becoming even more apparent and the peat blowing off a bit; the wind shifting directions. Sipping this on a backyard patio on a warm summer night in Los Angeles, surrounded by friends, was definitely the perfect place to experience it.
SCORE: 87-89/100 (B+, not consumed at home)
Highland Park The Light 17 Years Review
Nose -

88

Palate -

89

Finish -

87

Balance, Body & Feel -

87
87.75
Highland Park The Light 17 Years Summary
Highland Park The Light 17 Years is great, just great.
Sending
User Review
0

(

0

votes)
Comments Rating
0

(

0

reviews)