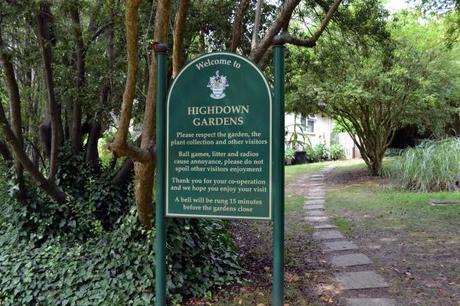 Last week I went with a group of girls from work to an open air performance of Shakespeare's Comedy of Errors at Highdown Gardens in Worthing.  It was a lovely warm (and dry) evening, we took picnics and deck chairs and watched Shakespeare how I always think it should be performed.  It was fun with plenty of audience participation.  While I was there, I thought about my last visit in the Spring and post about Highdown.  A few days later I went back to 'revisit'.
Highdown Gardens was created in a chalk quarry in 1909 and set on Highdown Hill, which is part of the South Downs overlooking the sea. A steep narrow road from the main road takes you to the car park at the top, which is full of people not only visiting the gardens but taking their dogs for a walk along the Downs with fantastic views.
Highdown Hill
Highdown Gardens (8.52 acres) were originally owned by Sir Frederick Stern, who left it to Worthing Borough Council when he died in 1967.  It has been maintained by them since then and admission is free.
As you enter the Gardens, to the left there is a greenhouse which is closed to the public but the flowerbed that runs alongside makes a colourful welcome, with Day Lilies and Verbena.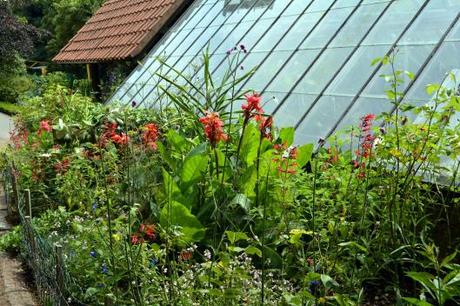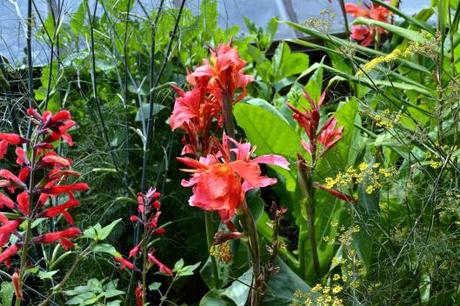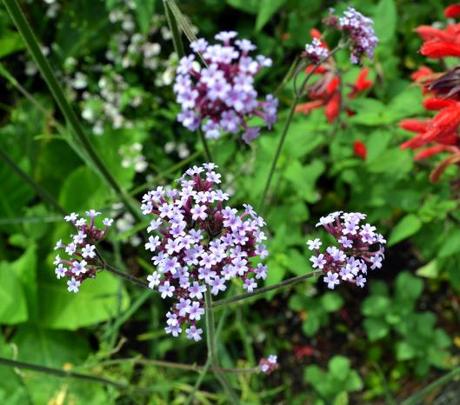 The gardens look their best in Spring and early Summer but it is a great place just to wander at any time, with several different parts to the unstructured garden it has a relaxing atmosphere.   Even after coming here for several years, I still lose my way around, but that's good, it stops it being a boring garden.
I love the knobbly Himalayan Birch Bark Cherry trees that line the path beyond the greenhouse which takes you to the main garden.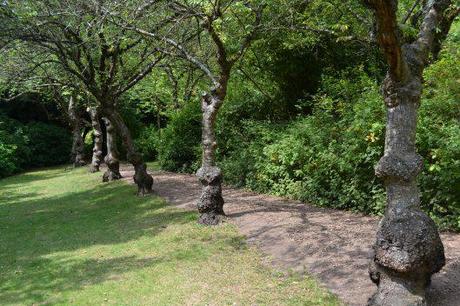 I usually head towards the rose garden, which sadly was almost at its end.  Most of the rose bushes were surprisingly bare and looking at the few leaves that remained, I suspect they had succumbed to severe black spot.  It was rather sad to see them looking like this in July.  There were, however, one or two that remained healthy with roses still blooming.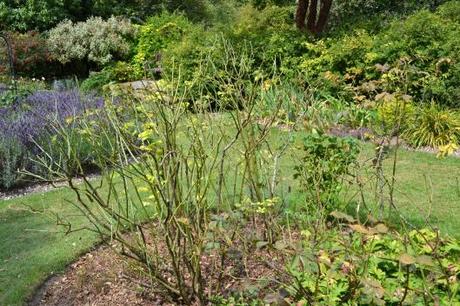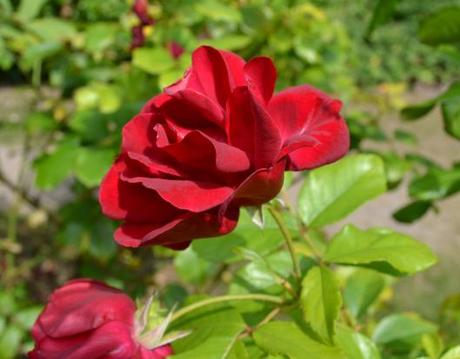 Steps take you down into a further part of the rose garden, where I found some fabulous shrubs with rosehips the size of little apples.  As you can see, this area is on quite a slope.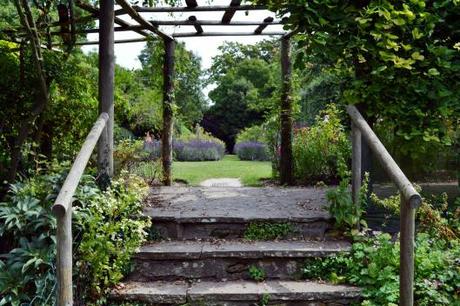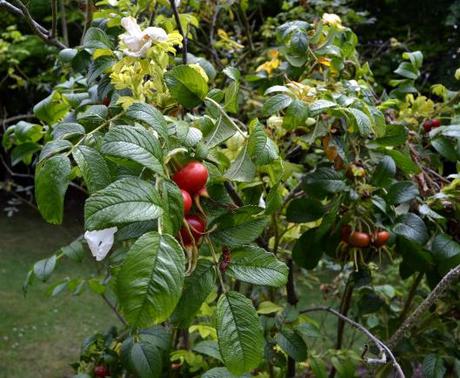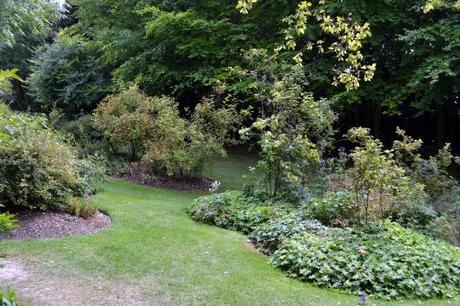 You can go left into the Woodland area or turn right towards the Chalk Pit.  Normally packed full of flowers in the Spring at this time of the year it has become slightly untidy and ramshackle - I felt the urge to do some tidying up, but managed to resist it.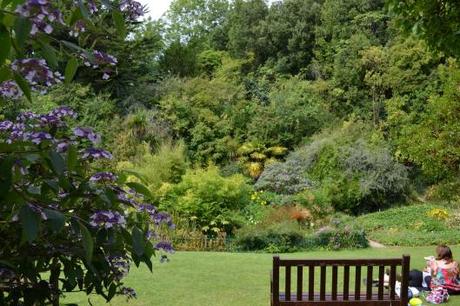 Leaving the Chalk Pit, a path leads towards the Cave Pond.  Another surprise to the garden, which you don't expect.  It is a very pretty stepped waterfall with little pools set in the hillside.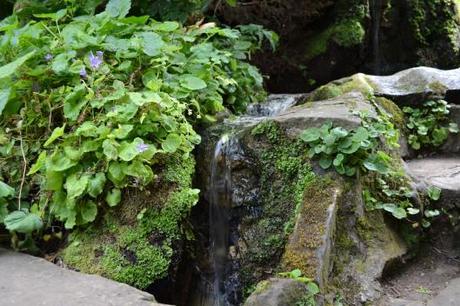 Now it was time to turn towards the exit, but not before stopping to take  photos of some very pretty poppies, and Japanese anemones.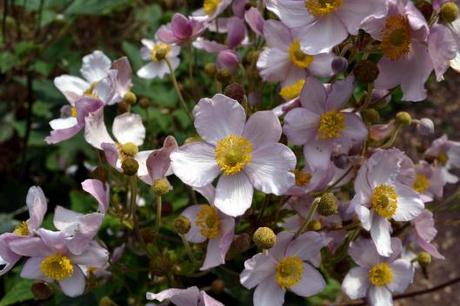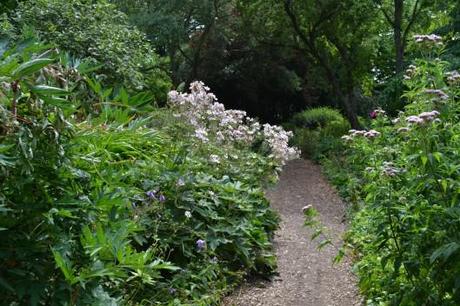 Further up the path, I was captured by the wonderful multi-coloured bronze and purple hue of the Honesty.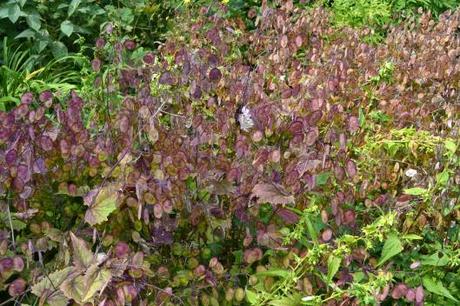 Just before I left Highdown Gardens I walked past the Millennium Garden with a lovely Wisteria Arbour and I made a mental note to make sure that I come back when it is in full bloom because I suspect it will look and smell wonderful.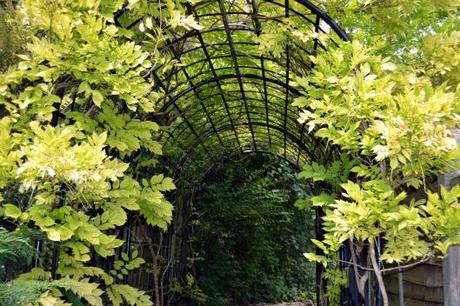 If you are interested in what the gardens looked like in Spring please visit my Highdown post written in March and click here for a slide show of the photos of the Spring Flowers.