A lot has changed since the housing boom of the early 2000s, when the Internet was an underdeveloped tool and smartphones weren't yet a household commodity. Today, real estate technology makes the home-buying process ever easier, with apps and websites allowing potential buyers to be better educated and more connected.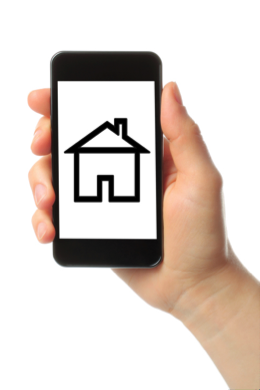 Whether relocating to a new country, state, or city, or simply moving across town, websites and apps have become a vital tool in the process of purchasing a home—especially in a market with inventory as consistently low as the Bay Area, where time is of the essence. But as with all things Web-related, information overload can be an unwanted side effect.
For most, buying a home is the largest investment they'll make in their lifetimes; choosing the proper tools to make that decision, then, is vital. Whereas websites offer concise information and search options, with detailed resources and links, smartphone apps will be more streamlined and are useful on the go. So what does a homebuyer look for when seeking out an appropriate app? 
Accessibility: This should be the first priority when choosing an app, which ideally works across platforms—iOS, Android, on phones and tablets. Apps should allow users to quickly, easily and reliably share listings with others—their agent, most importantly!—and offer functionality similar to its online counterpart.
Native mobile or Web app: While seemingly inconsequential, there are advantages in choosing a native mobile app, which is installed on the phone, over a Web app, which creates a kind of bookmark, and indirectly transmits information via Web browser. By directly harnessing the functionality of the processor, native apps are able to retrieve data much faster. Additionally, native apps can more quickly access specific hardware like GPS. 
Location services: On the go, apps shine in their ability to ferret out listings within a particular vicinity. Users should specifically look for apps that identify nearby and new-to-market homes, and offer advanced search capabilities. Certain apps will also include an agent search based on location, and, in conjunction with an in-app mortgage calculator, direct users to a local qualified lending professional.
Searches and settings: Searching for a new home can be a lesson in time management, with potential buyers wading through innumerable listings that don't fit their needs; advanced searches and customized settings save time. Search options should include address, price range, and MLS number, as well as identifying new, or reduced-price listings. Refining a search using parameters like home type, and amenities, and house and lot size ensures buyers only see homes that fit their needs.
With home values in most neighborhoods already exceeding those of the last peak several years ago, and houses routinely selling for tens of thousands of dollars over asking price, there's little room for error in today's market. Working with a real estate professional, and using the appropriate tools—like smartphone apps and websites—not only saves the buyer time, it may also, by expediting and making the home searchmore efficient, help them land the home of their dreams. 
Angela Anderson, 612-396-3654
Realtor, Results Support Services: EMAIL — BIO
Licensed Associate Working with Sharlene Hensrud of RE/MAX Results, and HomesMSP — Sharlene, John, Angela