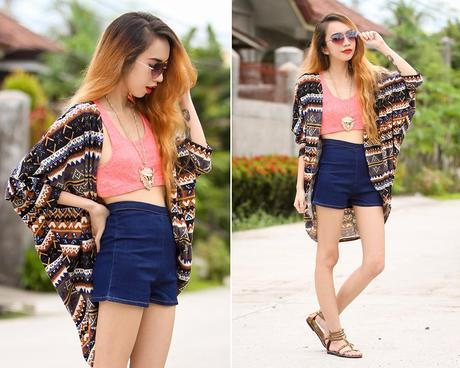 Look of the Day – I'm wearing summer pegs despite the numerous typhoon going in and out of the Philippines. I suppose one can still flaunt an outfit like this even with a slightly cooler weather. So, orange you glad?!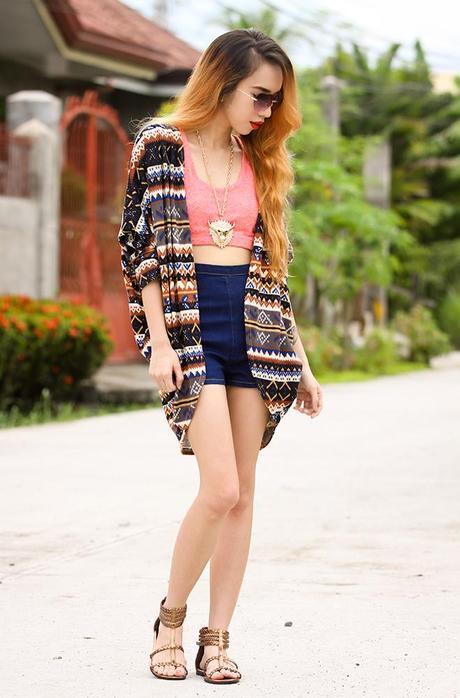 Floral lace cropped top and tribal print cardigan, Forever 21. Vintage denim shorts, 6ks Clothing. Heart -shaped sunglasses, OASAP. Chain necklace, LiBebi. Strappy flats, Payless ShoeSource.
While thinking of an appropriate title, I tuned in to internet radio and challenged myself to use the song title (whatever it will be) for this post. This is as random as it gets and I do think the result is very fitting. So High in the Sky it is and I say, hmmm… not bad!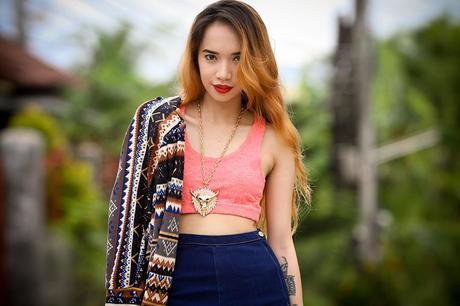 Let's talk about make up, shall we? I'm currently obsessing over lippies and here I'm wearing Mac x Proenza Schouler in Mangrove. It became my instant favorite because of it's a red orangey hue with a matte finish which I abso-positivo-lutely love!
Anyway, I have this idea of doing a beauty post soon featuring my (very few) make up essentials plus lipstick swatches. Go or no go? What do you think?!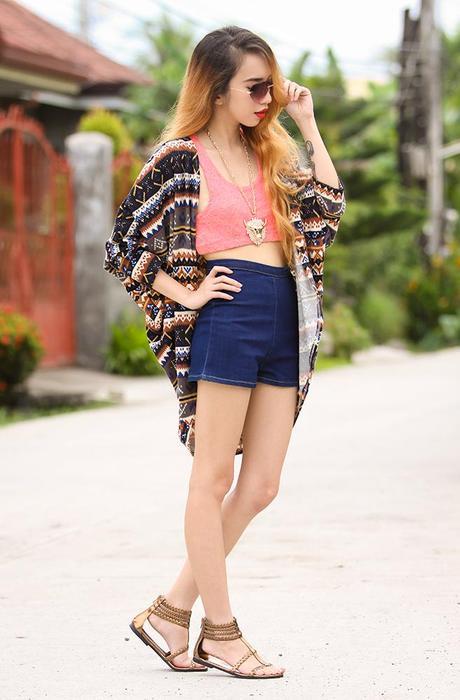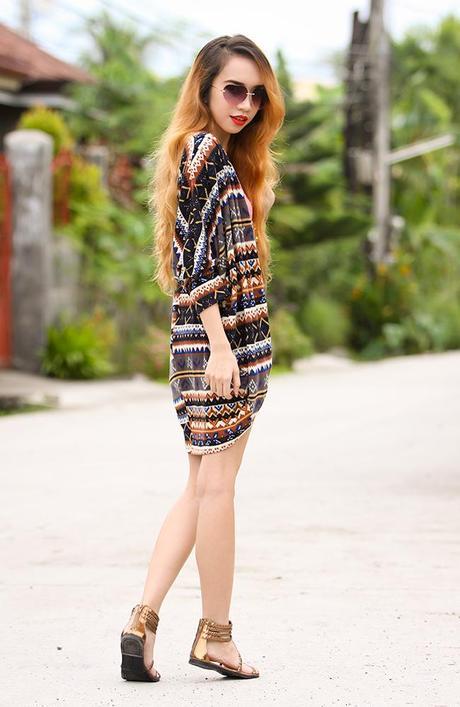 Sticking to my self-imposed shopping ban plus the recent closet clean up, I have found the need to reuse my clothes for LOTDs. Notice how I've previously worn this orange lace cropped top and tribal print cardigan before. I'm quite aghast by the fact that I've owned these pieces for years; the cardigan going all the way back to my 365 looks project. Jeeez… That was ages ago!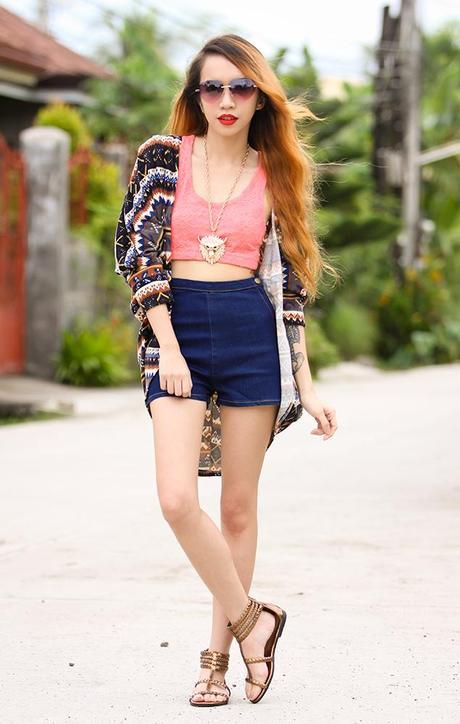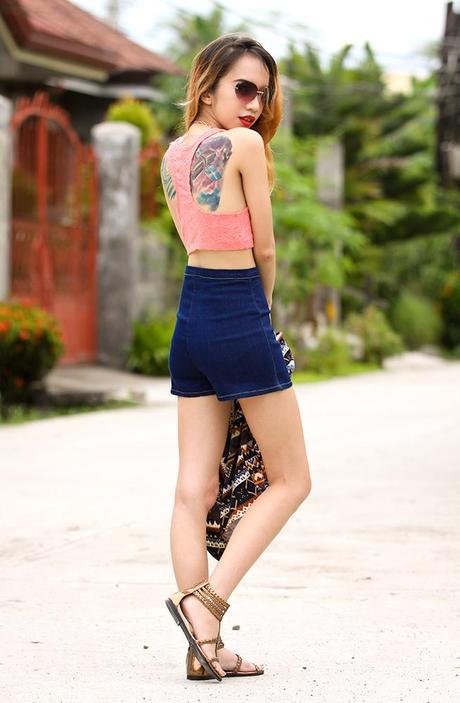 Doing an obligatory back shot just because it has perfectly healed already. Heeee!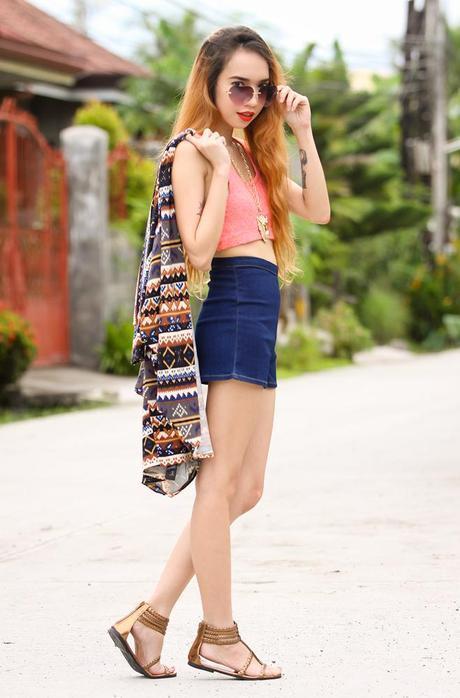 Stay wicked!