One of the things I love about fall is shopping for new boots. I love trendy boots that you can wear on casual days with jeans or dress up with a super cute sweater dress. As you know, I'm always on the hunt for good bargains and the internet never lets me down. With free shipping and no sales tax, I actually have a few dollars left to go out and wear the boots

I follow many fashion blogs and the one thing I notice is that the word inexpensive varies from person to person. Most people think that dropping $150.00 on boots is inexpensive; I on the other hand like to find 3 or 4 pairs of cute boots for that price. So I decided to do some searching and this is what I found. The highest priced boots on this list is $80.00 and the lowest price is the adorable pair of Fergie Fergilicious boots for $26.00….. Super cute, super budget friendly!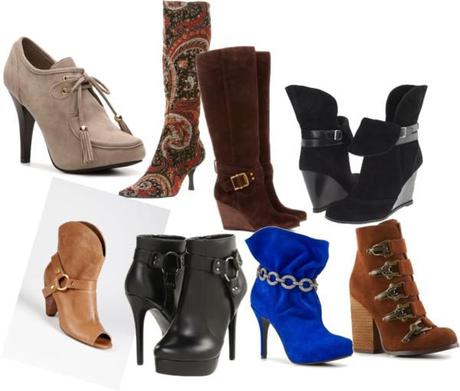 Great Fall Boots by
shawana-battie
featuring heel boots
High heel booties
/ Fergalicious
black shoes
/ N.Y.L.A. stacked heel / Mojo Moxy heel boots / Diba mid heel shoes / Charles by Charles David Adria Black – 6pm.com / Fergalicious
Have a great weekend!