Heritage's "Timepieces Signature Auction" taking place in New York next month will feature several luxury watch brands including Rolex and Panerai, but it's the Patek Phillipe and Audemars Piguet headlining this auction.
The top item is a diamond, platinum and 24k gold "Quantieme Perpetual Automatique", one of the only three in existence.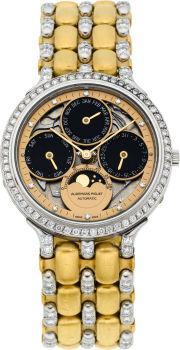 The watch was priced at $170,000 when it was first produced in the 90′s, and it's now expected to realize at least $50,000.
The Pateks in close competition for "most-buzzed-about-item" include a rare, Ref. 5205 centre-seconds 18k white gold that is estimated to realize upwards of $30000.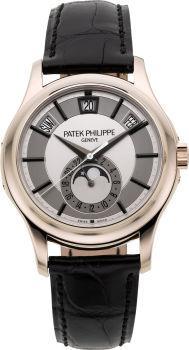 Additionally, Heritage will auction a Ref. 2526 gold self-winding watch with an enamel dial from 1954, and a rose gold minute repeater pocket watch made in 1893 for Jacques & Marcus New York.
To read more details about the auction,  click here.
Liz for Raymond Lee Jewelers, your source for jewelry industry news and auction updates.