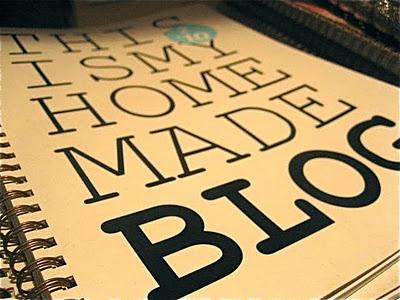 Didn't we just do this? You know what I'm talking about. The "H" word is heading straight towards us like a giant galactic iron meteoroid. Yep, the end is near. The holidays are around that hairpin turn and I'm feeling the need to blast Eminem.  Don't get me wrong, unlike Halloween, I love the holiday season, it's the shopping that kills me. Maybe I just have this self-inflicted pressure to present my friends and family with creative, unique gifts—otherwise known as gifts that require time, thought and effort. This is not easy.
We don't really have a choice here since the holidays keep coming back like a bad headache, but I say, get a head start before your Halloween buzz wears off. Strap on your high-interest credit cards, we've got some shopping to do. Now, honestly, I'm not a mall shopper. My mall visits consist of me dropping my teenage daughter and friends at the Macy's entrance, them bolting out of my vision within 5 seconds, me heading straight upstairs to drool in the Apple Store and then next door to dream in the Anthropologie store and then I leave and grocery shop at Trader Joe's.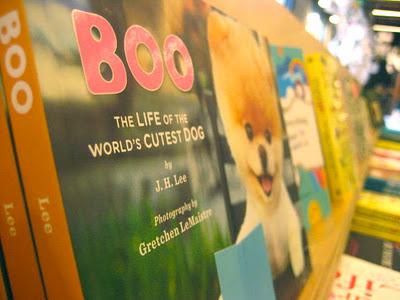 I guess I'm too sensitive for the mall. The air doesn't seem to agree with me. I tend to break out into a sweat before the lady at the cosmetic's counter blinds me with the newest sickly fragrance. I feel like the laws of order are too disregarded. People walk the wrong way—stay to your right—it's easy. The Yankee Candle shop gives me a headache. Abercrombie gives me a worse headache. I want to enjoy Starbucks, but I'm too hot and thirsty, and the clothing, I just don't get most of it. I really regret not saving my hideous '80s sweaters and leggings, but I will not be buying new ones. Don't get me wrong, I'm not opposed to fashion and would never resort to "mom" jeans, but the clothing choices out there right now are dismal.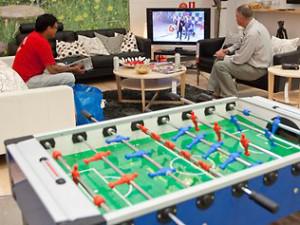 Ikea is on to something with its new MÄNLAND concept. Basically it's a husband-sitting service that provides mancave-like entertainment for the husbands such as video games and foosball, while their wives shop. The wives are even given a beeper in case they need to be reached. This is brilliantly wrong on so many levels and, unfortunately, not offered yet at the White Marsh Ikea. Actually, Ikea is on to something, but they aren't the ones that need it. I think we should get rid of the mini play land for kids at the mall and put a manland in its place. Instead, maybe it could be "adultland" and feature a martini bar. Surely, mall sales would sky rocket. I may have just solved the recession.
Ok, enough complaining. Here's the plan.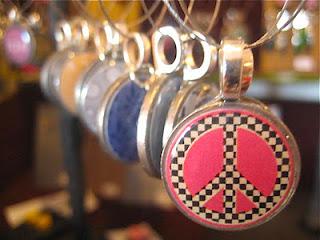 Hit the Starbucks in Towson and get your teacher, coach, mail carrier gift cards. They all need caffeine. Get yourself a cup too, since you won't be overheated yet.

Skip the mall—already established

Visit my friends at With Gratitude for unique hostess gifts and locally produced holiday gifts.

Check out Urban Outfitters' tchotchkes section. They have some really unique, funny books and things.

Try shopping online on Etsy. Basically, this is massive site for all things hand made. Think of it as Ebay for crafters. Beware, it's highly 

addictive.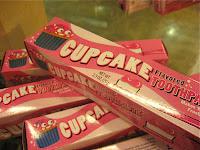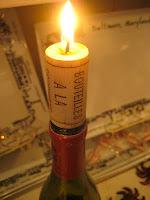 By the way, don't give me a bottle of wine as a hostess gift. I feel uncomfortable keeping it to drink at my leisure. There's too much pressure to serve it at the dinner party or cocktail party. If I don't serve it, you might think I don't like it and if I do serve it, then it's not really a gift any more.
Happy shopping!