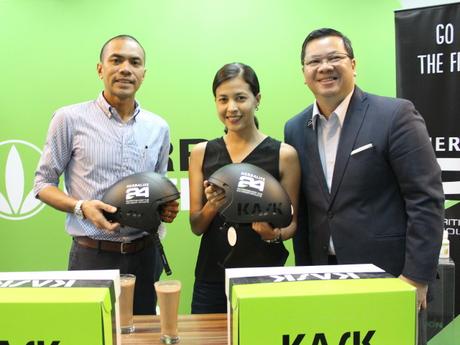 Herbalife Nutrition
is now the official sports nutrition provider of Philippine
triathlon's newest power couple Elmer and Ines Santiago
. The couple has inked a two-year contract with Herbalife Nutrition, making the multi-awarded duo official members of the Herbalife Nutrition Triathlon Team.
Herbalife Nutrition Philippines General Manager Rosalio Valenzuela has expressed his enthusiasm in welcoming the two, whose stellar record as triathletes will ensure they become a great addition to the Herbalife Nutrition Triathlon Team. "We are thrilled to have Elmer and Ines join our Triathlon team," he said. "
Herbalife Nutrition supports athletes with personalized nutrition to help them further improve their performances
in their chosen sport. We provide the best nutrition products backed by science and research, so we are extremely confident we can be the best nutrition partner for them," Valenzuela stated.
Both athletes have shown their gratitude and excitement at the partnership, emphasizing their trust in the products and their awareness of the strong performances of their fellow Herbalife Nutrition triathletes.
Elmer holds in his portfolio an
Ironman All World Athlete Bronze 2017
, in which he ranked 10th in the 40-44 male category. Ines has ranked 1st in the
Ironman All World Athlete Silver 2017
for the 35-39 female category.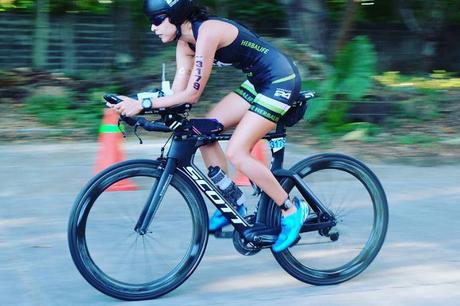 image from facebook
"It's an honor to be in the company of strong sports sponsorship program whom I've looked up to since I started in the sport in 2009," said the female champ of the recent Bike King Tri 1. Her husband expressed his anticipation of improvements in their performances, once they begin their journey with Herbalife Nutrition. "
We have seen how the products helped boost the performances of other athletes
, and are looking forward to discovering how Herbalife Nutrition will help us achieve our personal goals in our careers as triathletes," added the driven Elmer.
About Herbalife
:
Herbalife is a global nutrition company whose purpose is to make the world healthier and happier. Herbalife has over 8,000 employees worldwide, and its shares are traded on the New York Stock Exchange (NYSE: HLF) with net sales of approximately $4.4 billion in 2017. To learn more, visit Herbalife.com or IAmHerbalife.com.