The next big thing I'm really, really, REALLY looking forward to is my hen do! I know this isn't really a wedding-y post as such, but it's the one major happening before the big day itself.. plus I am completely excited to have one big girly weekend away!
David, his mates and their testosterone are heading off to Berlin at the beginning of July (not long enough for his hair to grow back before the wedding, I know) and have been planning their do since we got engaged (originally it was, of course, Vegas). I'm pretty worried. I genuinely like every single of one David's friends, but it's part and parcel of a stag do to torture the groom, isn't it? To say that David is 'one of the lads' is a bit of an understatement. When we met he (drunkenly) introduced himself as 'Crazy Dave', and the second time I met him he was a skinhead as he had shaved a bald patch into his hair for his sister's 21st party. As a bit of torture for David from me here's the (only acceptable to show on English-Wedding) picture: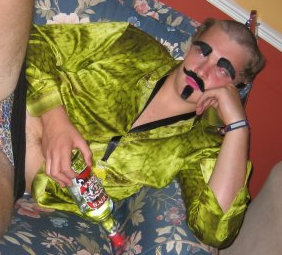 Standard Saturday Night.
Not too much could surprise me when David returns hungover from their weekend. I've begged and begged his friends not to shave his head. Anything but the hair. I think I could live with most other things; a crap tattoo or a piercing in a strange place are things I could get over and probably find quite funny myself, but I don't want to get married to a skinhead. No way.
However, Hen Parties are usually much tamer aren't they? I'm sleeping easy knowing that my lovely hen's are likely not to do anything too drastic. I've informed Louise (Maid of Honour) well in advance that I'm not particularly keen on the idea of wearing L-plates (I have a daughter, the gig is up), a Bride-to-be sash, a tutu, leg warmers and I probably won't appreciate phallic paraphernalia much either. I know this may make me seem a bit stuffy, but I've seen too many drunken groups of girls falling over their own stilettoes, turning up in a pink limo and trying to snog the bouncers. Instead, we chose Paris!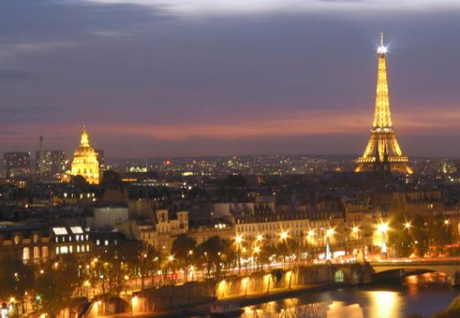 Paris Paris Paris!
As we're travelling abroad I wanted to keep it lower cost once we're there… but it seems we didn't have to compromise on the cool factor! Carli found Hostel Oops, boutique accomodation in the Latin Quarter, and we booked out two of the rooms immediately, ready for a fabulous girl's weekend away. Six of us are flying from Newcastle, two are getting the Eurostar (Bridesmaid Katie at 5am no less), and last I heard Renai and KC are planning on driving from London to Paris (rather you than me!!), all meeting up on the Friday and hitting the bars, then carrying on until Sunday. We've kept plans minimal to 'go with the flow' but it's fair to say un beaucoup du vin et du fromage will be involved!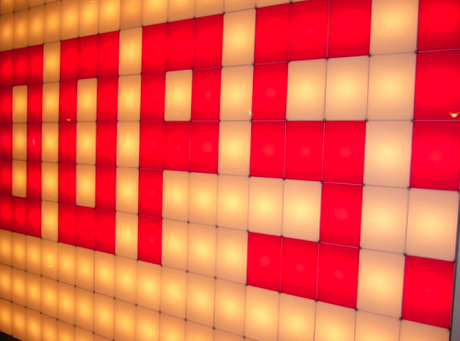 Hostel Oops!
I can't wait to have ten of my best friends coming along and spending some quality time together before the big day. And best of all:
only 1 month to go!
And to the stags: DON'T SHAVE HIS HEAD, other than that pretty much anything goes!