Happy Monday everyone! Hopefully you've got a little spring sunshine where you are, but if not perhaps I can add a little cheer to your day. It's time for something a little new and different (for me!), and in tune with what the focus of the English Wedding blog, this is all about creativity and gorgeous weddings.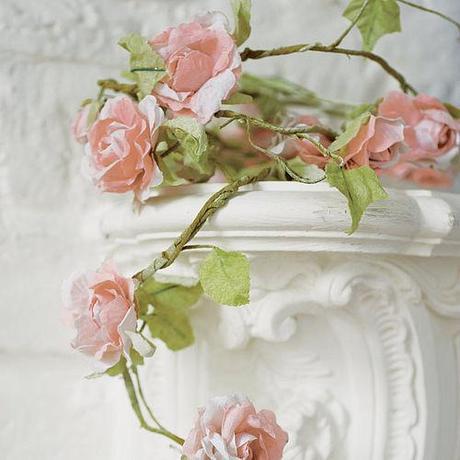 Introducing the Monday Makerie on English Wedding
The Monday Makerie is all about making things. It's for brides and grooms who want to have fun and perhaps save a little money too – but it's more about fun than finances. The Monday Makerie is a new weekly feature on wedding crafts and ideas, where I'll show you my favourite things from around the web each week – all to inspire your wedding diy projects.
If you haven't tried making anything for your wedding yet, don't be scared to have a go. Crafting is fun – and I'll try and include links to ideas for all levels of craftiness in this slot. Trust me… as a calligrapher I spend many a happy evening having gold-leafed my glasses and painted my elbows purple by accident. It's brilliant!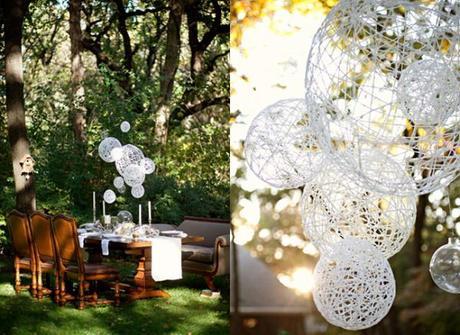 Magical wedding "lanterns" from Ruffled blog
 – play with balloons, glue and spray paint to make these! You could always stick a little flower or butterfly on too!
Gift boxes from Paperchase: girly and great for bridesmaids
Glam swirly bridal bodice stamp from The Stamp Bug
Scroll wedding invitation kits from Wedding Crafter
Fab for weddings – kids' mini bunting kits from Folksy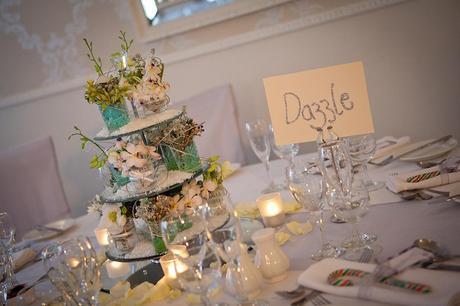 I love the wedding table names from this wedding on photographer Jonny Draper's blog – the glitter writing is quirky and different. This would work with a glue pen (from zig markers) or glitter glues (but I'd try glue, then glitter sprinkled on top for better coverage).
Punch your guests in their eyes with these fab colourful place cards via Offbeat Bride
Go retro and colourful with these fantastic swirly lollies from NOTHS – add labels for combined favours and place settings! – (new NOTHS catalogue arrived on Friday… love it!!!
More from Not On The High Street… I have one of these gorgeous rose garlands and I don't know what to do with it… ideas, anyone?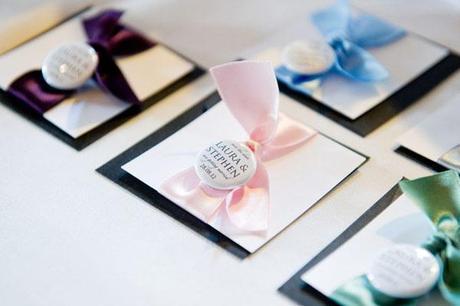 Twenty-Seven have designed these lovely little Save the Date badges I had to share with you – how cute?!!! I love how they're presented too – the ribbon and card set makes them even more special.