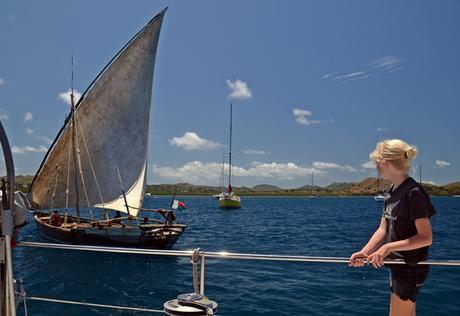 Madagascar! I still can't believe we're here and have needed to repeat it.
It's been a week since we made landfall. We might have kinda sorta not quite checked in right away, which you really should do, as failure can result in some unpleasantness…fines, expulsion, etc. But we hoped the angle a bit farther north would give us some sailing. Unfortunately, that also requires WIND…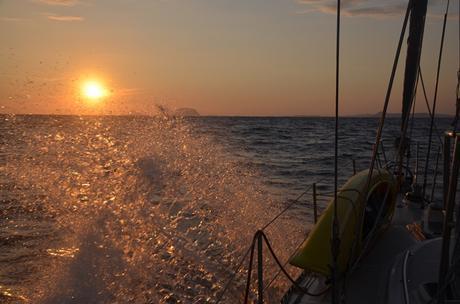 And we were keen to stretch out our official entry date just a bit. And we had a message from friends on Delos that they'd be up north a bit – wouldn't we like to meet up? Why yes we would!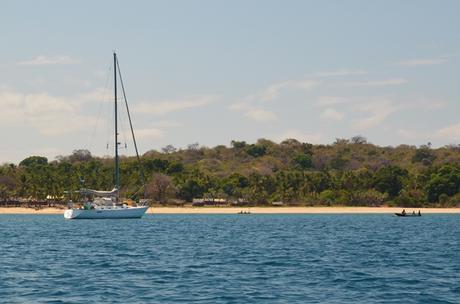 This quiet village turned out to be the perfect place to ease into a new country. It's intimidating, facing an expressionless crowd of villagers, all staring at you, when you land on the beach in front of their homes – while you wonder if it's really OK to anchor in their front yard. In rural island cultures, it's the norm to ask permission. In Fiji, we'd be bringing kava for the chief. In PNG, we'd have a fish for the village elder/leader. We had no idea what to do here, and we don't speak French, so … well. A combination of the terrific French for Cruisers book, a little physical humor (Jamie entertained kids trying to juggle shells on the beach), and a smile seemed to make everything right. I think we locked that in when we traded a snorkeling mask and some fishing gear for four of the biggest lobsters I've ever seen. The guys asked for a picture…who am I to refuse?!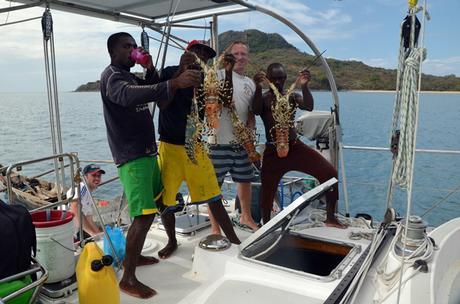 It was all right enough we ended up on the sidelines of a soccer tournament / party. A team from another part of the island had walked more than two hours (on dirt footpaths–there are no roads) to get there: this field had recently been cleared, and the goals built, for the purpose of such an event. The home team, barefoot, was intimidated that some of their opponents wore shoes.  Sounded like the perfect time for a little soccer ball diploma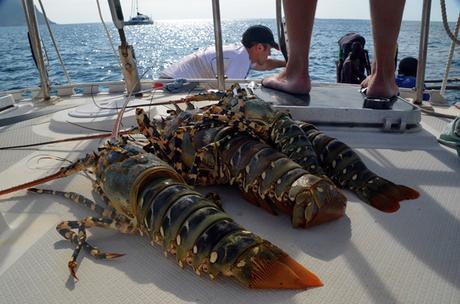 cy, so we inflated one from our stash to donate. After some coaching in the appropriate words in Antakarana for gifting the ball immediately went into play!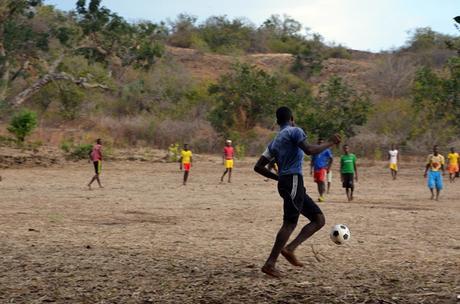 Because it would be surprising if our experience here unfolded in any kind of expected manner, it seemed perfectly normal that speakers blared dance music on the sidelines while the game was in play, and the event was also described as a "discotheque." We got to do some serious hip-swaying while the game went on.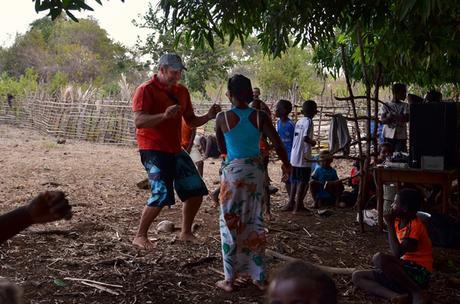 Our days were filled with exploring. A small island nearby used to have a resort, but was empty save a fishing camp and a handful of ruins.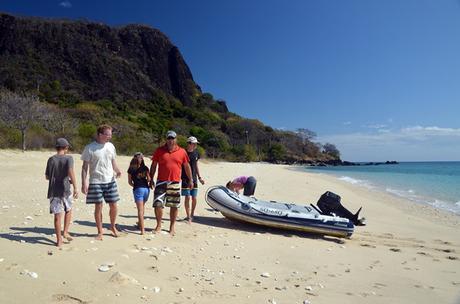 Nice beachcombing. Crazy big trees (Mairen and Max demonstrate: you can put your WHOLE BODY in this one).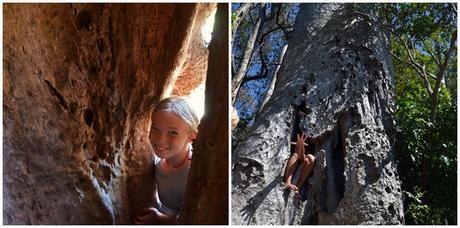 Plumeria trees were left untended on the tumbledown resort grounds, their fragrant blooms just beginning to bud.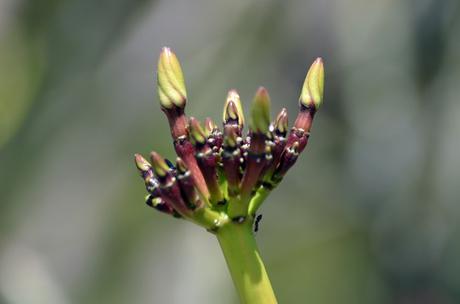 A pretty coral garden in about 4 meters, perfect for Siobhan's first dive (thank you Utopia!).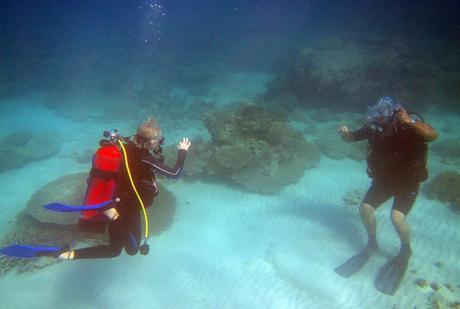 A memorable night with Delos, and waving them off in the morning, nudged us to get south to Nosy Be as well.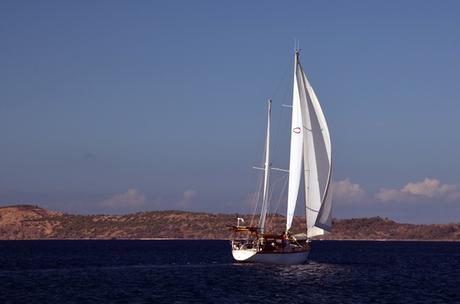 Nosy Be is the big smoke, by local standards: grocery stores. Paved roads. Internet. Yachtie watering holes with old friends to catch up with…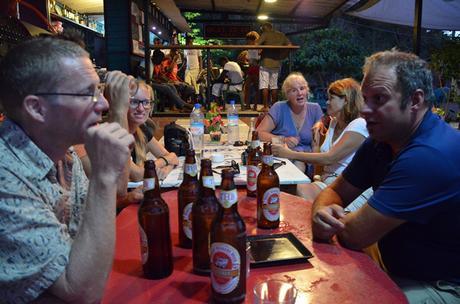 …pigs to roast.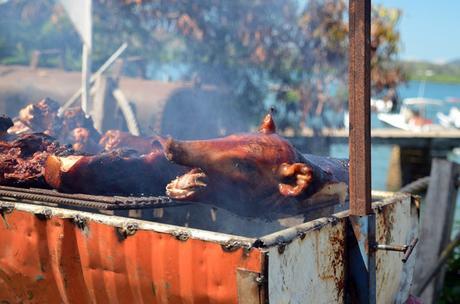 It's pretty special to be back in the company of good friends. But I'm grateful for our slow introduction farther away, the wide open bay and peaceful village, where the only lights at night were the stars and the only sound was wind in the rigging.

It's special to have the chance to connect with a community like the little village that first welcomed us to Madagascar – we'll be back there, very soon. And not just because of these crazy bugs!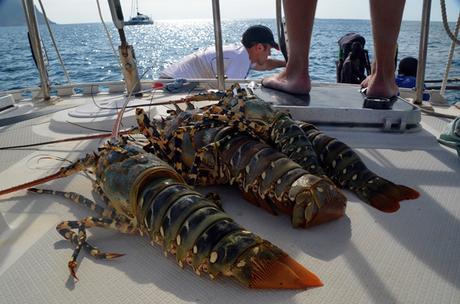 This post is syndicated on Sailfeed. Thank you for clicking through, it tosses a tip in our cruising kitty!