Hello. How Are You?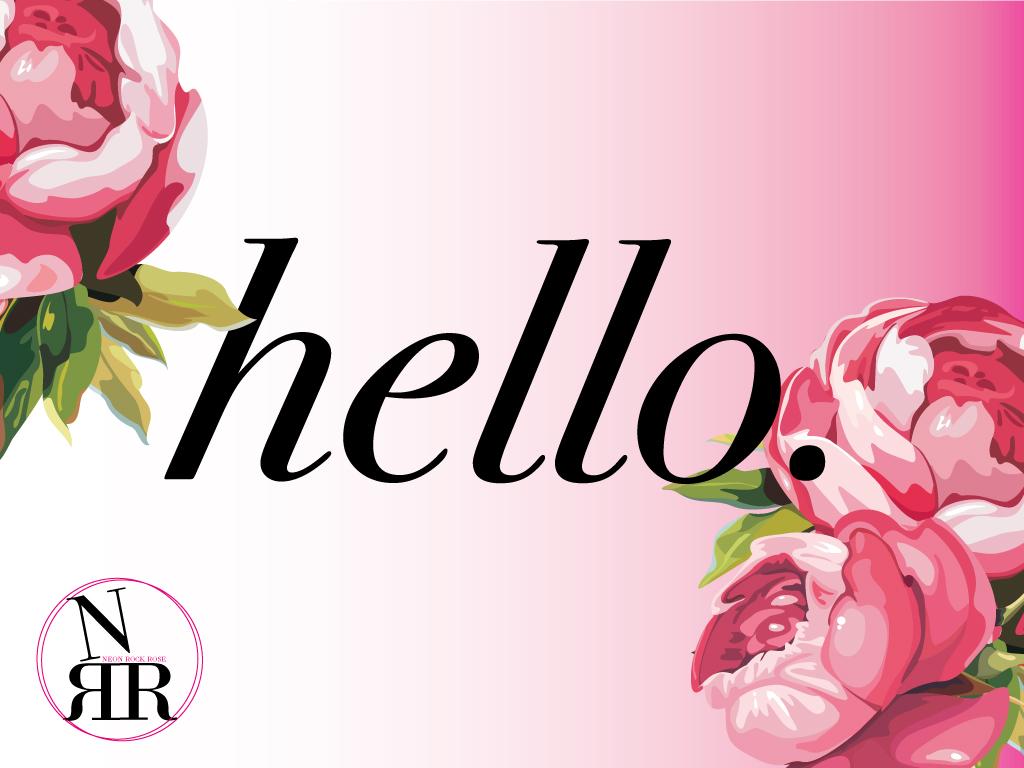 Hello. How are you? Long time no see. Or read. I'm sorry for my disappearance. Like always, I bet you are sick of my excuses. My excuse is 'being busy'. I bet some would say, 'but hey, you have to weekend to blog, right?' Yes I know. I could have spent more time on this blog. I didn't want to blog. I just wanted to laze around at home during the weekend. I just had no mood to go in front of the laptop/pc. I stare at it every other day. I just didn't want to spend my weekend staring at the laptop for a few hours. I just didn't want to. Anyways, I've decided to come back online. Rebrand my blog's logo. Been wanting to but wasn't too inspired by rebranding. It is about time to rebrand it. So I did. I wanted to add more to the logo but felt as though it was too much. It's just a blog. What the heck.
Life beyond the PC/laptop...
Well, everyday after work, all I do is workout. Yes. I do that nowadays. If I don't workout, I feel shit. Enough said. I do Jillian Michael's workout video - Ripped in 30 and 6 Pack 6 Week. I did a bit of Body Revolution but felt as though it was too slow for me. All these years, all I ever wanted was to lose weight. Well, it is about time I do so. It has been almost a year of trying. Earlier this year, I decided to set a goal. Targeting 46kg which I know won't happen for now since I am not strict on my diet. I've realized, yes, I can workout and maintain the current weight I am now (49kg) but if I want to go lower, then I'd better do well in the food section. I am 5'2". My target weight is still under the healthy section. The other reason I wanted to lose weight was because I needed to feel light on the top part of my body. Being top heavy is very heavy and I'd have back ache now and then but now it has lessen. Feels a bit light. As for clothes, I fit a size 'S' in Forever 21 but truly not an Asian size 'S'. If you know what Asian size 'S' is, you would know how SMALL is SMALL. As for gym, I decided to not enrol into one. Why? I know I won't be spending my time there. I decided to just double up my workout.
Apart from working out, I've enrolled myself in a language class. I need to do something. As least spending my money on something educational won't be a waste. I love my classes. I enjoy going to it and doing homework. Learning other languages excites me. Cursing in them excites me more.
Don't Wait
Hey! If you want to do something, do it now! Don't wait for anyone. Be crazy. Go for it. You know, I've always wanted to try 'vlogging' since 'blogging' is a failure to me. But why choose failure when I might just succeed in vlogging. Haha. I've been interested in vlogging for while. If you watch Anna Lee and Jesse, you would know. They make life seem interesting and relateable. I, however, don't think my life is interesting. Always clock in the office by 8.30am and out by 5.30pm in an office attire. Not worthy to vlog about. LOL. So what do you think? Yay or nay. There might not be any respond. :P
Do something more and don't wait!