Well, it has come down to this. I am so sick and tired of hearing people say that it is hard to eat healthy and to stay on a diet and BLAH BLAH BLAH! It's only hard because you need to learn how to live a healthy LIFESTYLE! I'm not one of those strict vegan-gluten free-no meat-no this-no that kinda person; although it is good to keep your pallet and lifestyle open to these kinds of things. Also, I'm not a work-outaholic. You should be active every day; whether that means an intense 6k on the erg, walking the dog, or playing an active Xbox Kinnect game – it's all good for you!
AAAANNNYYYWAAAAYYYSSSS………………………………………….
Screw breakfast, give me dessert! I love chocolate of any kind – you name it, I'll eat it and chocolate mousse is one of my favorites; and high in fat and sugar. Alas! I have a Chocolate Mousse recipe that is made with tofu; and you would have never guessed it (seriously, I tricked my boyfriends father, once I told him it was tofu his face was pale with surprise… or more just grossed out that he ate tofu, hahaha!). Oh yeah, and it's sugar-free!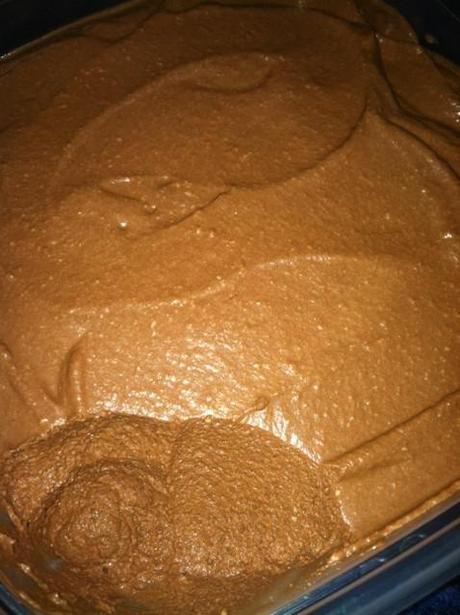 You cannot tell me you are not drooling right now… sooooo goooooood……
Ingredients
(12.3 ounces) 2/3 of a 1 pound package silken tofu, drained
3.5 ounces sugar-free Belgian dark chocolate, finely chopped
1/4 cup unsweetened cocoa powder.
1/4 cup water
1 teaspoon vanilla extract
1 tablespoon brandy*
3 1/2 tablespoons of Truvia*
1/2 teaspoon high-quality coarse sea salt
Directions
Make sure the tofu is completely drained. If need be, place on paper towels and gently press tofu with paper towels to get the water out – it's hard but this really helps with the texture of the mousse.
Put the chopped chocolate, unsweetened cocoa powder, water, vanilla extract, brandy in a heat-proof bowl fitted over a pot containing a couple inches of simmering water.
Stir frequently, until melted and smooth.
Remove from heat, stir in Truvia, little at a time, until smooth.
Add the chocolate mixture to the tofu and puree until smooth and blended.
Spoon mousse into a bowl, mix in the sea salt.
Put into serving dishes, cover and refrigerate for at least one hour, preferably 24 hours.
Optional: *whiskey, or eliminate
*1/2 cup superfine sugar
Yield: 5 servings
**You can add whipped cream by whisking 1/4 cup heavy cream, 1/2 vanilla bean or 1/2 teaspoon vanilla extract, and whatever sweetener you'd like into stiff peaks. Dollop on top just before serving or fold into the mousse before refrigerating (FOLD, not MIX. Seeing white streaks of whipped cream is good, it keeps the air).
Now, quick! Print it out! Get the ingredients, make and enjoy!
#EatFreshCookBellissima