Hedley brought the Hello World Tour to Halifax on Tuesday night and along with the band came new comer Francesco Yates and the always popular Carly Rae Jepsen. Our James Bennett was there to take some amazing images of the night. If you made it to the show we would love to hear what you thought.
PHOTOS - James Bennett / @JB_Photos1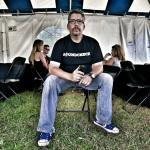 Well if your reading this you must really be bored... So I was born and raised in a small town and have a thirst for good Canadian Whiskey and amazing Country Music.