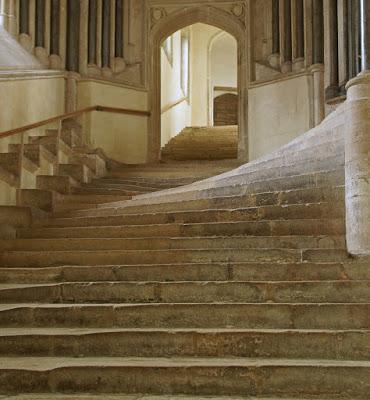 Perhaps the most extraordinary stairs I've walked up are those leading to the Chapter House in Wells Cathedral. First, they are very old, built in the years 1265 to 1280, and show the wear of centuries of footsteps. Second, they do not fork apart to two doorways, but rather flow together through the space. For the Chapter House, take the right-hand flight; straight ahead is the route to Vicars' Close.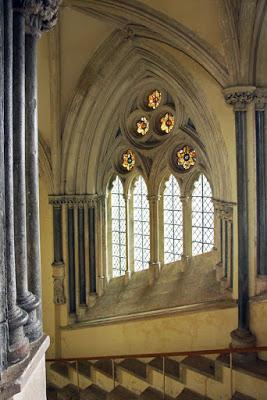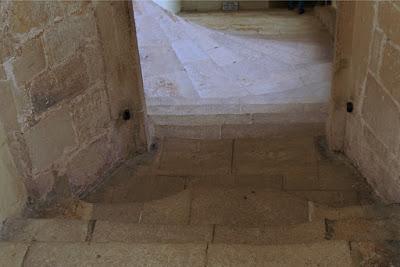 Finally, their destination is pretty breathtaking. Completed in 1306, the Chapter House is an octagonal room lined with seats, each watched over by carved faces.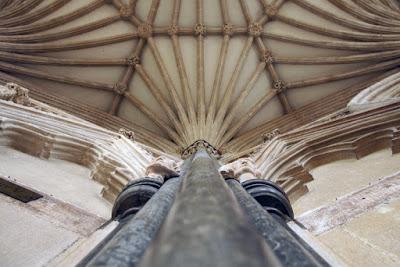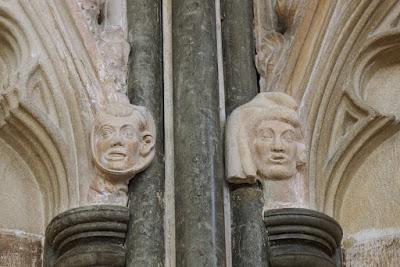 They would be attention-grabbing in any other context, but here the vaulted ceiling is truly the star.