I like some of the Heaven's Door Series, so I was excited to get my hands on this Heaven's Door Decade Series 10 Years for two reasons: who doesn't enjoy trying 10+ yo whiskey and this one is labeled as Straight. No the source still isn't disclosed, but we'll talk about that in a second.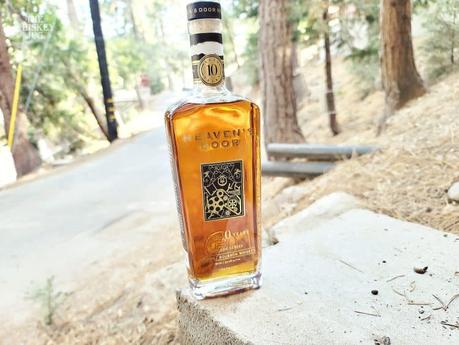 Look carefully at their previous releases and you'll notice the word Straight is sometimes missing. This is because they used whiskey aged in both new and used oak. This is because the distillery they sourced from is owned by Diageo who tried to change the TN whiskey laws to include used cooperage. They were so sure of victory they made a bunch… and then lost.
You and I know there is only one owned by Diageo in TN so the source is pretty well known (Dickel), but that doesn't mean they can't branch out and source from TGD instead. Though when it comes to 10+ yo spirit, I'm not sure if the younger distiller-for-hire (MGP of TN) has enough of that yet.
Now, let's get to drinkin'!
---
Heaven's Door Decade Series Bourbon 10 Years – Details and Tasting Notes
Whiskey Details
Style: Bourbon (Straight)
Region: TN, USA
Distiller: Undisclosed (Likely George Dickel)
Mash Bill: At least 51% Corn + Rye + Malted Barley (84% Corn, 10% Rye, 6% Malted Barley if GD)
Cask: New Charred Oak
Age: 10 Years
ABV: 50%
Batch: 01
Heaven's Door Decade Series Bourbon 10 Years Price: $100*
Related Whiskey
Heaven's Door 10-year Tennessee Bourbon
Heaven's Door Double Barrel Whiskey
Heaven's Door Tennessee Bourbon
Heaven's Door Rye Whiskey Review
George Dickel Single Barrel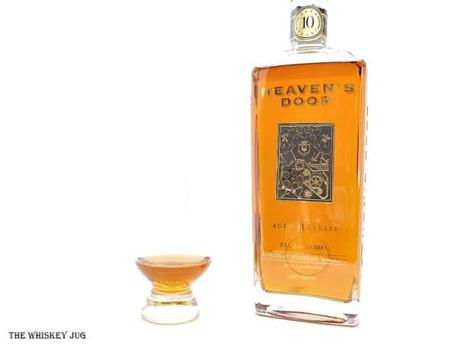 "Introducing the limited edition Heaven's Door Decade Series. This 10-year Bourbon is the first release in a trailblazing new collection of premium whiskeys, curated out of a true labor of dedication and patience over time. Every drop of this bourbon tells a story about the importance of time, age, and maturation." – Heaven's Door
Heaven's Door Decade Series Bourbon 10 Years Tasting Notes
EYE
Caramel
NOSE
Caramel, oak, corn meal, vanilla wafers, baking spice, pastry notes and some light honey, citrus peel and corn notes.
A nice warm aroma that's decently complex and interesting.
PALATE
Caramel, oak, corn meal, vanilla wafers, orange peel, dried orchard fruit, pastry sweetness with some honey and herbal spice.
Warm and complex, this is a flavor profile that keeps bringing me back.
FINISH
Medium-long -.> Oak, caramel, fruit and spice.
BALANCE, BODY and FEEL
Well-balanced, medium-full body and a lightly oily feel.
---
Heaven's Door Decade Series Bourbon 10 Years – Overall Thoughts and Score
Whiskey verdict: It's good, quite good. Source verdict: I can't quickly call it Dickel. I've been a Dickel fan for a long time. I've had many different indie bottles of it and it's always been pretty easy to identify because it has a VERY unique profile… and I'm not getting that here. It could be TDG and if that's the case… great.
Regardless, Heaven's Door Decade Series 10 Years is good. Aroma and palate are complex and interesting and deliver a profile that glides through the senses. It's sweet, earthy/rustic, warm and has a depth that keeps pulling me back. I'm gonna enjoy emptying this one.
SCORE: 4/5
(good, definitely recommend ~ B+ | 87-89)
*Disclosure: The bottle for this Tennessee Whiskey review was graciously sent to me by the company without obligation. The views, opinions, and tasting notes are 100% my own.
Heaven's Door Decade Series Bourbon 10 Years Review
$100
Overall
4
Nose

(4)

Palate

(4)

Finish

(4)

BBF

(4)
Sending
User Review
0

(

0

votes)
Comments Rating
0

(

0

reviews)