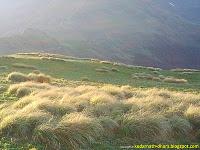 kedarnath valley 
after reaching at the hight of min 12000 ft the senario was awesome, i can't bealive in my own eye that what i am seeing. i suddenly realize that we (our team) are in heaven on earth.
after all we enjoy the whole day in this place 
the place situated at upper area of bhairav nath temple in kedarnath 
after reaching that place the view of kailash parvat(Himalaya) was awesome . we thankfull of weather at that time cause maximum time you can't see the view of himalaya from here cause of cloud and bad weather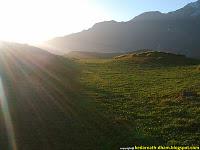 kedarnath in the morning
Note

- please dont go to that place without guide if you want to talk and know the information of other places in kedarnath dham you can contact with our guide or can contact with us.