Today's bourbon review is the Heaven Hill Bottled In Bond 7 Years which is second in a short line of Heaven Hill reviews we'll be doing. The first being the new Elijah Craig Rye we did yesterday. Then after that we'll be giving American Whiskey a bit of a break and focusing on Scotch for a bit. And who knows, I might throw in a brandy or rum or two if I'm feeling frisky.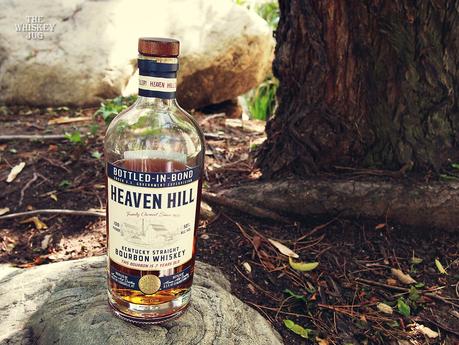 Getting back to the bourbon, not too long ago Heaven Hill discontinued their old white label Heaven Hill Bonded 6 years which was only available in and around Kentucky for about $15 and was a high-value workhorse whiskey. This year HH resurrected the whiskey, gave it a new premium look, added a year, increased the price to about $40 and is making it available nationwide.
Heaven Hill Bottled In Bond 7 Years Review: Details and Tasting Notes
"This Kentucky Bourbon pays tribute to the earliest days of the Distillery's history when in 1939 it released Heaven Hill Bottled-in-Bond. The namesake brand quickly became the number-one-selling Bourbon whiskey in the state of Kentucky. Still today, the craftsmanship poured into this bottle by the same founding family meets the exacting standards first set forth in the Bottled-in-Bond act of 1897."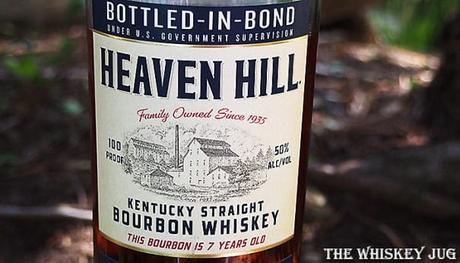 Details (price, mash bill, cask type, ABV, etc.)
Region: Kentucky, USA
Distiller: Heaven Hill Distillery
Mash Bill: 78% Corn, 10% Rye, 12% Malted Barley
Cask: New Charred Oak
Age: 7 Years
ABV: 50%
Price: $40*
Tasting Notes
EYE
Caramel
NOSE
Nutmeg, oak, leather, peanuts, cider spice, grassy, biscuity with notes of buttered grits and peanuts.
PALATE
Oak, roasted nuts, baking spices, herbal citrus and a light tannic astringency and fruitiness.
FINISH
Medium -> Spice, oak, fruity sweet.
BALANCE, BODY & FEEL
Ok balance, medium body and a lightly oily feel.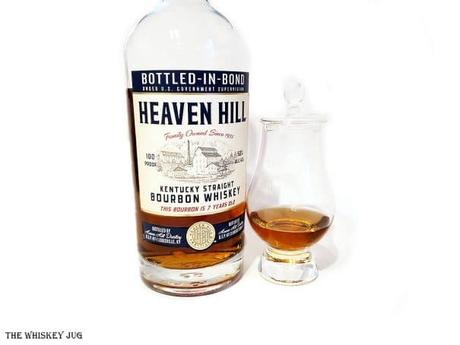 Heaven Hill Bottled In Bond 7 Years Review: Overall and Score
Aroma is easy and warm, almost light, and comes through complex and multi-faceted ranging from sweet to spicy to earthy tones – I really enjoy the way it smells; Palate is like a muted more tannic and acidic version of what happens on the aroma and feels a tad… flat, especially compared to the aroma; Finish is pleasant and the harsher notes fade leaving a nice warm bourbon profile.
This is an interesting premiumization of the old Heaven Hill Bonded. Compared to the last 6-year-old version I tried, I don't like this Heaven Hill Bottled In Bond 7 Years quite as much. It's not bad, but it's not as rich and had more acetone and acidic qualities than the rounded sweet and rich BiB that came before it. And while it is younger, one can't help but compare it to the Evan Williams White Label too.
That all said, I'm looking forward to trying this again when a new seasonal batch comes out. That's one of the fun, and sometimes frustrating, things about bonded products. They can, and do, change with the seasons.
SCORE: 3/5
*Disclosure: The bottle for this bourbon review was graciously sent to me by the company without obligation. The views, opinions, and tasting notes are 100% my own.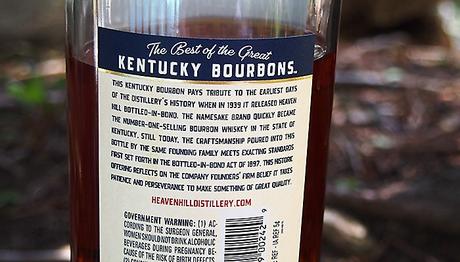 Heaven Hill Bottled In Bond 7 Years Review
$40
Overall
3
Nose

(3)

Palate

(3)

Finish

(3)

BBF

(3)
Sending
User Review
0

(

0

votes)
Comments Rating
0

(

0

reviews)

Heaven Hill Bottled In Bond 7 Years Review Summary
It's a bit rough, but on the whole it's not bad and I'm looking forward to trying a release in the fall to see if it's changed.
''''''''''''