It's Thursday today. Yay! It's weekend and we are loving it. Who doesn't? Everyone needs rest. Everyone needs break. Five days of non-stop work load usually ends on Wednesday here in Saudi Arabia and in other neighboring middle-east countries because our weekdays starts from Saturday. Yeah.
Today is such a lazy Thursday. I just feel like cuddling up in bed the whole day and enjoy being passive. No patients. No phone calls. No doctors' inquiries. No in-patient charts. No repacking of Calcium tablets. No restocking in the medicine shelves. No prescriptions. No dispensing. Just me. Just us.
However, a day wouldn't be a day without activities. I have to run on some chores. That's fine anyway after all, it's just me and hubby. Away from home. Our workplace is our confinement and weekend is our freedom. So, celebrate freedom then!
In my previous post, I've talked about our much-raved green smoothie which I believed already cost me 8 pounds off the scale. Yay! Good sign huh! If it will continue to be like this, I'll be shedding more pounds on the coming weeks and hope to get back to my target weight.
For our breakfast, we had this pineapple-citrus green smoothie and I must tell you, this is way so addicting. If you want to know how to make one, you can read it here. As a soda freak, I don't crave for soda anymore which is good for me since I have elevated uric acid. I never had the inclination before to follow a healthy-eating lifestyle until I had my recent lab results and serves as an eye-opener for me and consider to modify my unhealthy eating habits.
This is it. Our power green breakfast.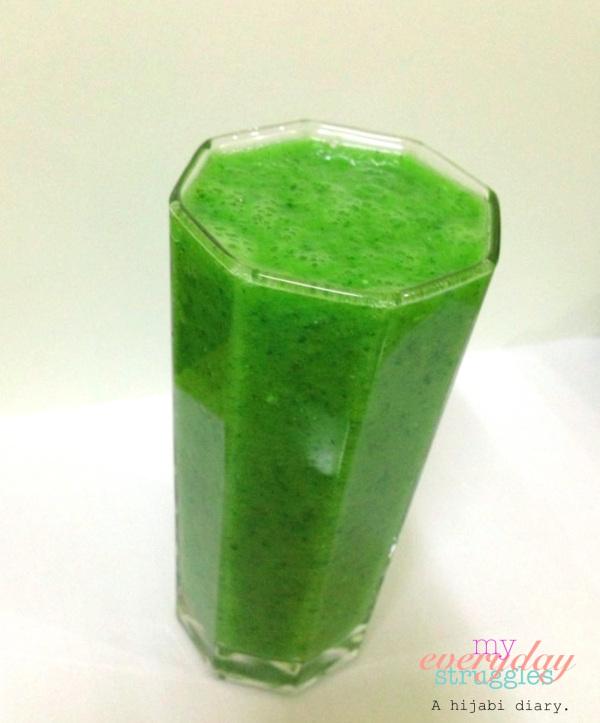 Green smoothie
We didn't stop there. For our afternoon delight, we gulped on this healthy green which my hubby called Peach-Mango-Parsley Green Smoothie.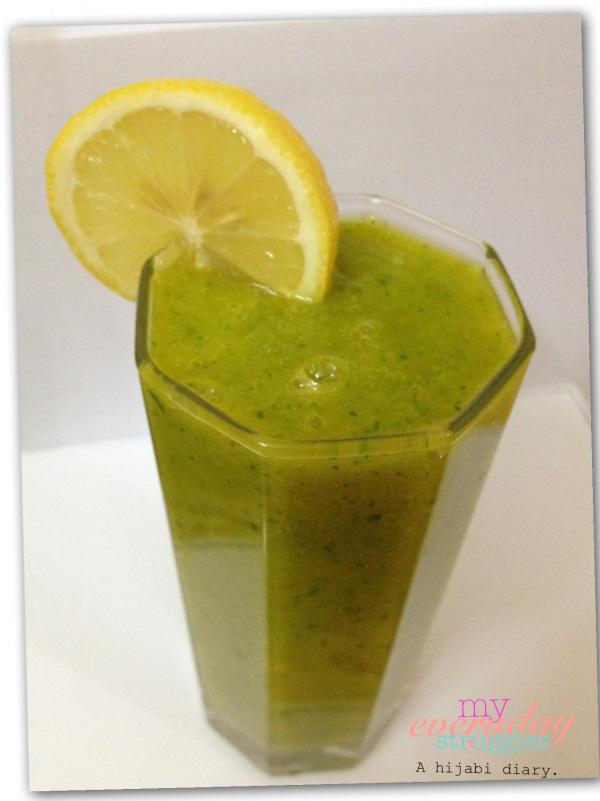 Peach-Mango-Parsley Green Smoothie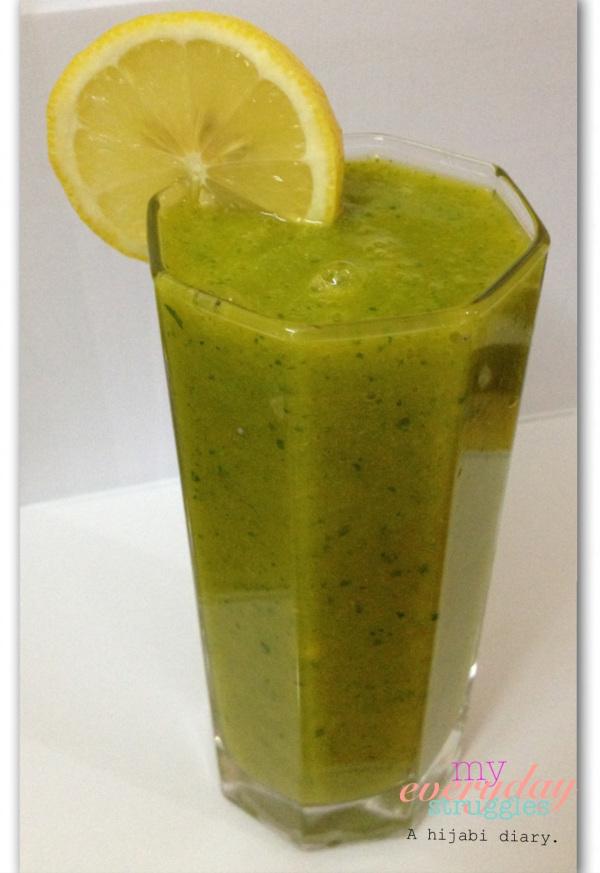 It was really refreshing. Indeed. It's never too late to kick some healthy habits and that time can start today. So how about yours? How do spend your weekend? Share it with us by leaving your comments below.
xoxo