We were at Dominos few  days back and ordered green Salad, It tasted real good with the salad dressing on it. I wanted to try it at home as well , so on my next visit to Stop and Shop I tried to get all the necessary stuff and made this wonderful salad. It can be had as a mid morning , evening snack or  along with Dinner.The Salad dressing used by me are Balsamic Vinaigrette Salad dressing and
Yogurt Dressing.One can use any as per their taste and liking.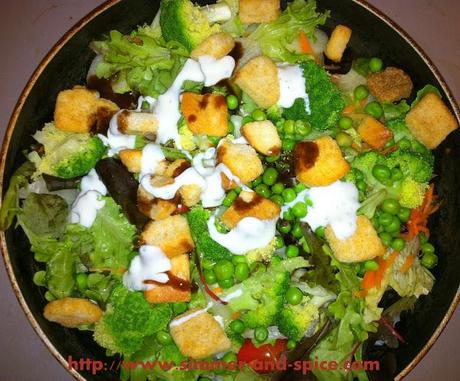 I made my salad by adding these Veggies..( Organic  grape tomatoes, lettuce , cabbage, shredded carrot, 2 jalapenos chopped, 1 /2 cucumber, boiled broccoli and boiled peas)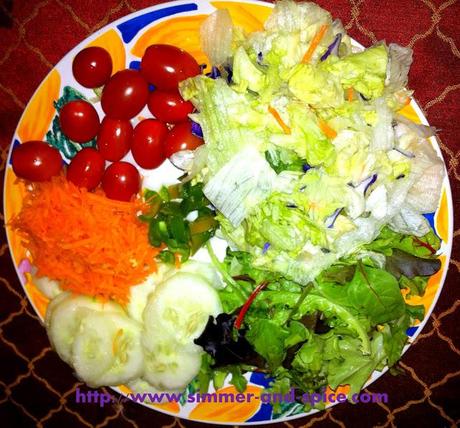 Take a pan ad mix all the veggies ,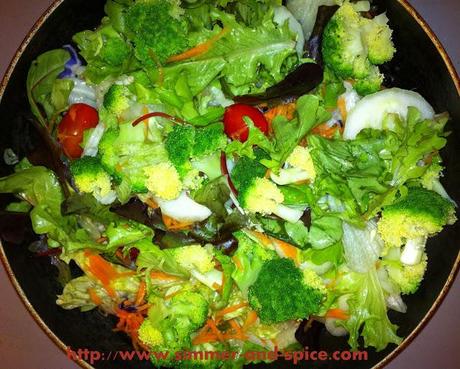 Add Bread crumbs to make your salad cruncy ( you can even skip it if you don't like it)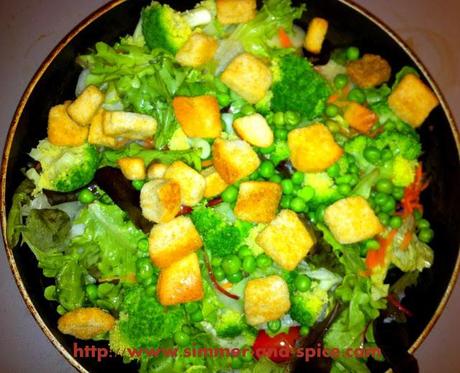 Finally top it up with salad dressing and serve.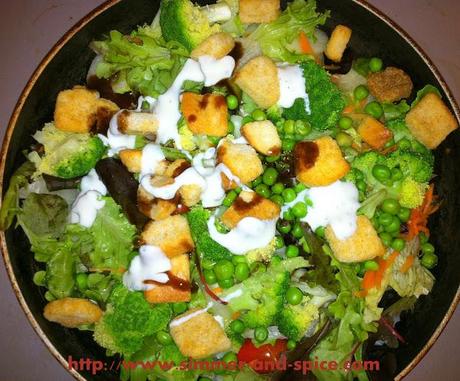 Recipe Details :-
Ingredients :-
7-8 Organic grape tomatoes,
1 cup cabbage.
1 cup baby lettuce leaves
1 carrot shredded
1 cucumber peeled and chopped
5-6 florets of Broccoli
1/2 cup peas
1/2 cup bread crumbs
Balsamic Vinaigrette Salad dressing
Yogurt Dressing.
Method :-
Wash all the veggies and keep it aside.
Boil Broccoli and peas and keep it aside.
Mix all the veggies in a pan.Add Bread crumbs to this to make it crunchy.
Just before serving add the salad dressing.
Mix well and serve.