I don't usually do blogging tips, mainly because I am constantly learning and looking around for ways to improve my writing and my online presence from those I deem to know much, MUCH more than me.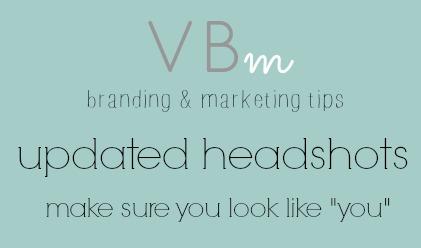 However, I do know a thing or two about pitching, marketing yourself and building up your personal brand. As bloggers and social media movers and shakers it is important to keep our bios up to date and more importantly to update our headshots. I tend to change them up across all of my platforms every six months or so and remain consistent by using the same picture. I recently cut my hair and went darker so I wanted to show that and not get caught with an out of date picture. The best compliment I got was when a fellow blogger came up to me at a conference and said "You look JUST like your picture." That my dear readers is a good thing. No, a GREAT thing. 
This is especially true if you are venturing into new projects. Make sure you have good images that portray who you are, your business, your blog or whatever it is you are marketing. You want people to recognize you and have the latest up to date information. So if you are now writing for another site, make sure to include it in your Twitter profile, on your blog and on your Facebook page and other sites you are active and seen on.
It had been a while since I had good quality photos taken so I decided now as a good time to book a session to get new headshots done. I called my friend, fellow mama and Northern Virginia photographer Becky Gardner to schedule me in. She had taken Little L's newborn photos back in February and she knew me, my brand and what I wanted to portray. So earlier this week, on a very humid morning I got new pictures taken — here's a sneak peek at one of them.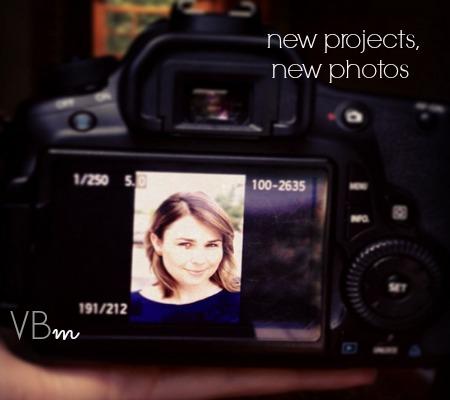 A few other suggestions:
- Include your picture on your business card and what area you live in. This way people can quickly put a name to a face. 
- Take a few different shots. Play around with your looks and keep them on hand for different projects.
- If you are already booked for a family photo session, ask the photographer to take a few snaps of you alone.
- Remember, you want to look like YOU. Don't go and get all made up and buy all new clothing if you are going to feel uncomfortable and forced. Dress stylish, do your own makeup and add a bit extra so that you can see your face and features.
- Keep your end goal in mind. What are you striving for? Are you improving your brand, launching a new business, looking to network, etc. Knowing that will help you take better pictures.
- Practice a few looks in the mirror so that you don't clam up in front of the camera. Listen to your inner Tyra...work it, work it!
- Relax, enjoy and don't forget to SMILE!
¡besos!
Connect and Book a Session with Becky Gardner Facebook | Website

Disclosure: I have an ongoing working relationship with Becky Gardner. I received a discount on my session.