Hi everyone,
It's time for this month's installment of #hepicksmypolish.  This time my hubby chose Nicole by OPI's Kim-pletely in Love and Essie Bobbing for Baubles.  I have to be honest, I wasn't excited about this combo.  But I eventually came up with a look that I ended up really liking.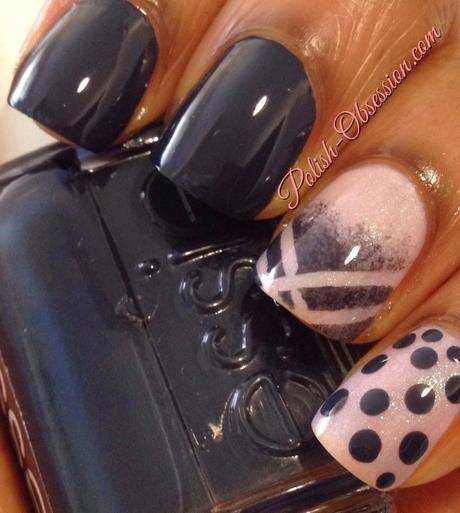 I used Bobbing for Baubles on my index and middle fingers.  I used Kim-pletely in Love as my base for my ring and pinky fingers.  On my ring finger, I used straight Nail Vinyls then sponged Bobbing for Baubles on the nail.  I added polka dots of Bobbing for Baubles over Kim-pletely in Love on my pinky finger.  I topped the mani off with Underground Nails Quickie Dry Top Coat.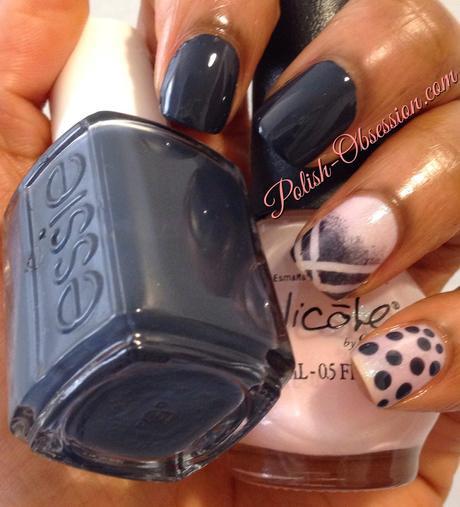 I really liked the contrast of colors and finishes of these polishes.  This mani ended up turning out really nicely.
What do you guys think of this combo?