If you were to ask when our adoption journey started I would say in March of 2010, to give you a date. But it started long before that, many years before that. As a married couple we never had that we tried and tried and did this treatment and that treatment. When Joe and I got married we knew, if we wanted children these are the options we have. I never hid the fact I couldn't have children of my own; from an illness I had as a child. Don't get me wrong it doesn't make it any easier but we never had that crushing moment as a married couple that often breaks people. So we had that in our favor when we started the process.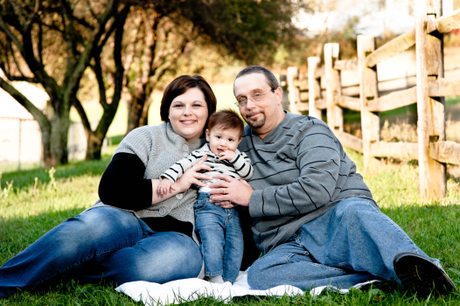 We did tons of research and talked to several agencies before deciding on the agency we wanted to use. We filed out all our paper work, had our physicals done, checks done and completed our home study and was active with the agency in November of 2010. We waited with hope and encouragement the first few months. We had fundraisers to help us with the cost of everything and just took joy in knowing that our entire community and family were behind our decision.
As the months passed and our profile had only been shown 1 time in 9 months time we were really upset and frustrated. At this point we started networking on our own heavily. We ran into a lot of road blocks with the agency over this and butted heads a lot. I was listing our profile on fee websites to try to get some exposure. One of the groups I had joined on-line had teamed up with a networking site and was running a special where you could list your profile on their site for $50.00. I thought this is not going to work but what the heck. While I was working on getting the listing together with the IT people there, I had made contact with an agency in Chicago who had a situation we would be perfect for. The baby was due in 5 days.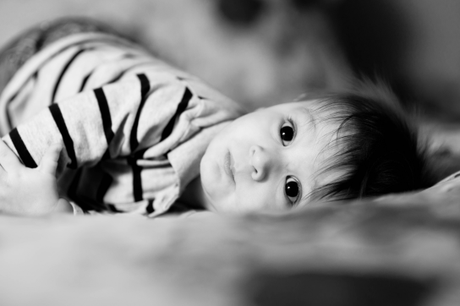 We sent our profile and were feeling confident with this. We made the arrangements with our family started to get things together at work "just incase" and was waiting for the call. We did get the call, but it wasn't what we thought. The birth mom when with a family who was closer because she wanted an open adoption that included visits. I was done at that point I couldn't go on. Then 5 days after our profile went live with the networking site we were contacted by a birth mother. We set things up with a new agency and spent almost 3 months building a relationship with her. Then on January 28, 2012 we boarded a plane to Las Vegas to meet her and for the birth of her son.
On January 31, 2012 the most amazing little boy was born and I was blessed enough to have her let me be there to witness his birth! I was instantly in love and so was Joe. On February 3, 2012 she made the hardest decision a woman can make and chose to sign papers that turned that amazing little boy into our son and making us a family.
A year later we still have contact with her and her family with an open adoption. It is a hard relationship at times but all relationships are work and this one is worth working on. She gave us the most amazing gift and we will forever be grateful to her, she is so many ways is our hero.
About the Author
I am blessed enough to say I am a mom through the miracle of adoption. I am trying to find my place in life right now and get back to being the person I want to be. Working on my physical health and mental health and just figuring life out.