Please bear with me …
I'm having a bit of a tidy up and shuffle around. I'm still learning a lot about this bloggy-stuff and I was thinking there were a couple of things I'd like to change.
I've decided to turn the Printables section into a Category type. Hopefully I'll be able to source and share more fantastic printable resources as well as find the time to create and post more of my own. It's on my to-do list for sure!
Here then are some resources and information I've previously published but now in a different place – here! Tadaaaaa!!!! Bit like magic but no rabbits or disappearing flowers …. sorry!
Why printables?
Everyone loves a free printable so here's the beginning of what, I'm hoping, will be a collection of handy-dandy resources for you to print and use!
Some of these have been designed by me but many are from super talented designers I've stumbled upon who offer gorgeous giveaways. On this page I'll be doing some link-loving and will always identify the source of these goodies.
Easy to use printable 2 week menu planner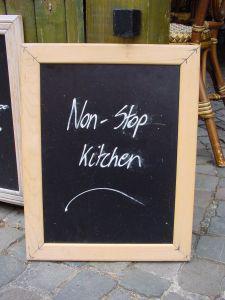 Yep, that's what it feels like!
If you'd like some help with the organisation of your evening meals and shopping lists there is a printable 2 week menu outline with shopping list included too. Download the fortnightly menu planner as a PDF
I've written a post about the planner in action so if you'd like to see how it works in our house (or spy on what we eat for dinner and what I shop for!) you can find it in my meal planning post here.
Weekly Chore/Task Chart – Keep track of what needs to get done around the place!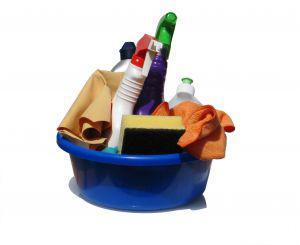 At our place, pocket money is not a given right – it is earned. Age appropriate tasks are given to each of the youngsters and it is just an expectation that they complete their jobs. Having a Chore Chart displayed somewhere prominent has certainly helped reduce the 'nagging', as this visual reminder of what needs doing becomes the first point of reference. Win.
Feel free to download a copy of this Weekly Task Chart PDF to use at your place!
Gorgeous things from Wild Olive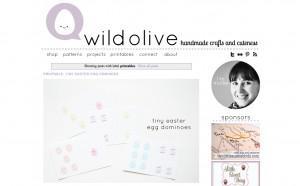 Wild Olive is the home of some truly scrummy printables! A very talented lady with some generous and gorgeous goodies!
Oooooh ahhhhhhh lots of goodies at Design Finch!
There are some very nice free printables to be found over at designfinch.com
I particularly fell in lurrrrve with the menu planners! Here's a snippet, there's so much more on the site, see what you think ….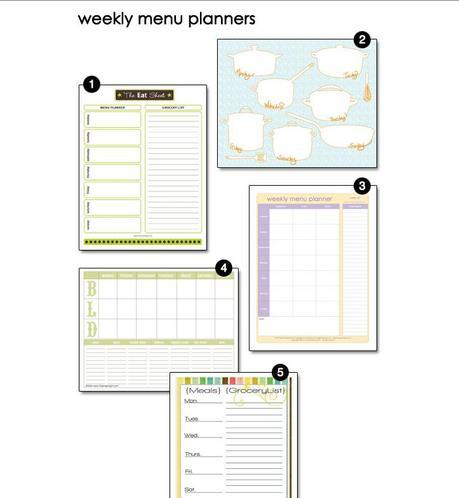 Have you used any of these printables? How did they work for you? Were you able to use them 'as-is' or did you modify them a bit?