A very merry vintage Christmas to one and all.
I wanted to take this time to share some wonderful vintage shots ranging from the 1920s through the 1960s, as well as some vintage holiday traditions from days gone by. I hope you all enjoy and find these as fun to look at as it was as fun to find.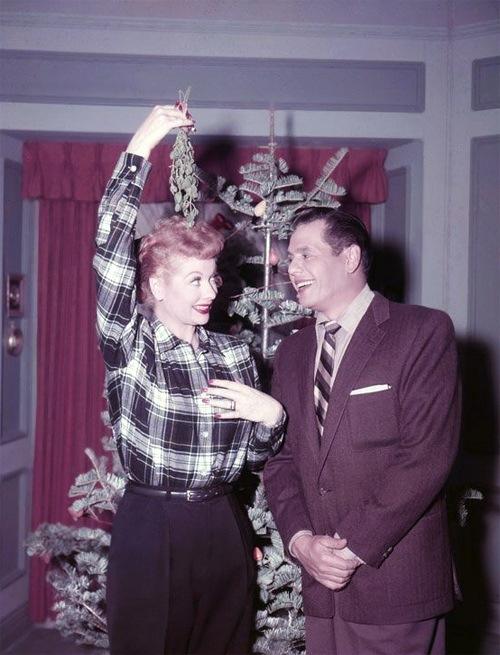 A common Christmas tree you would find back in the 1950s was decked with hand-blown glass ornaments and beaded chains. My Mom also told me about how when she was growing up that her brother and her would put individual strands of foil tinsel on the tree every year. It would take forever, but she recalls the look was absolutely stunning and well worth the effort. Soon after, foil tinsel was labelled as a "fire hazard", and then they came out with the crappy plastic type that never looked quite as good.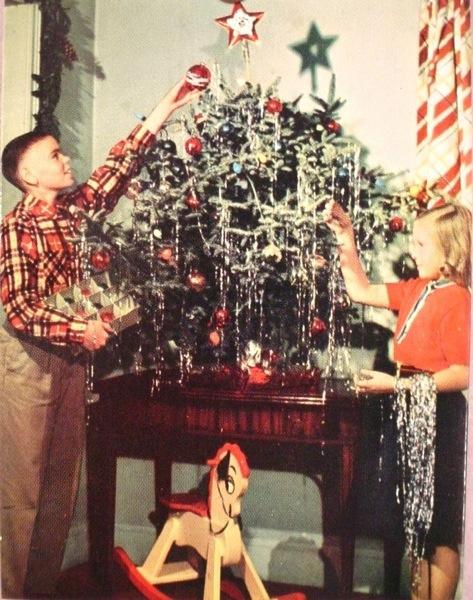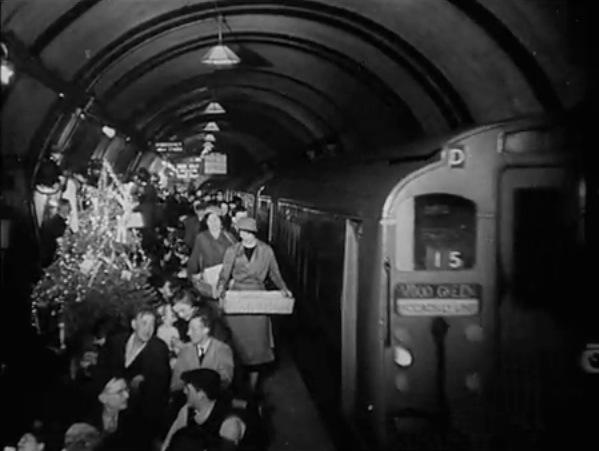 This was the London Underground around World War II. If they would only do this in NYC!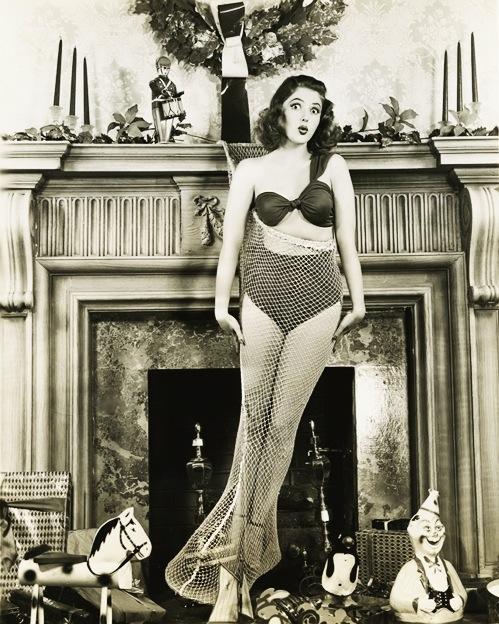 Someone's always gotta take it literally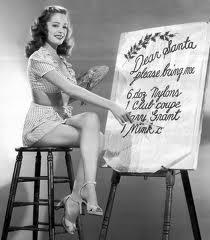 I'd take Cary Grant for Christmas too!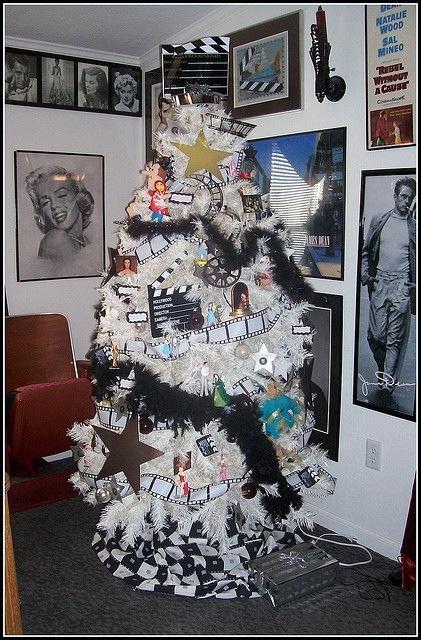 Whomever came up with this as a tree, I want to marry you.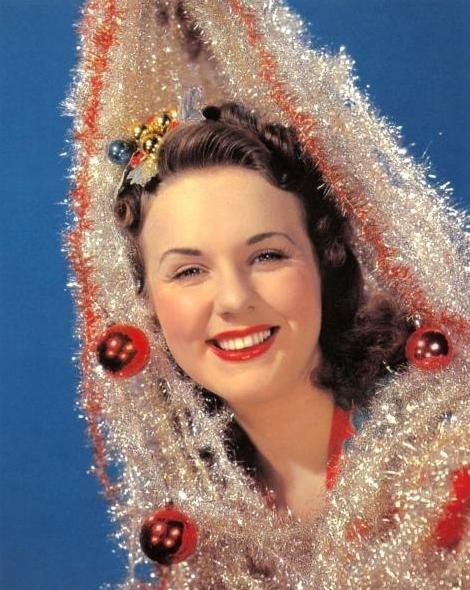 How's that for a retro 'do, huh?!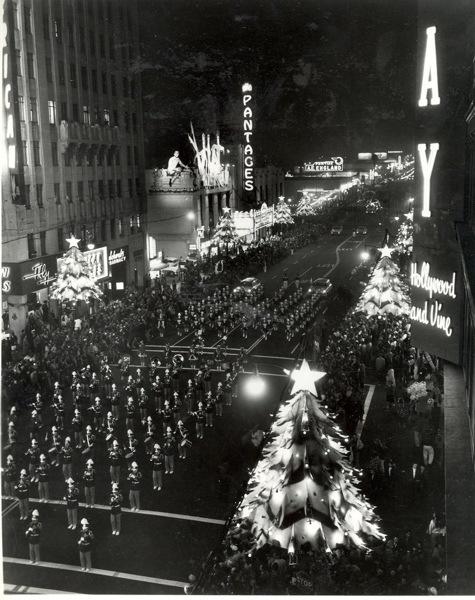 Christmas Parade in L.A. during the late 1930s.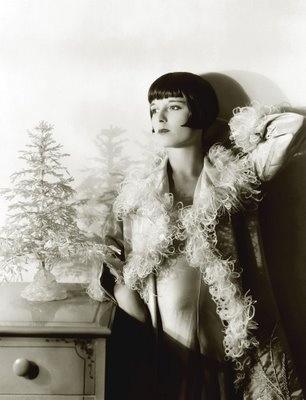 Miss Louise Brooks.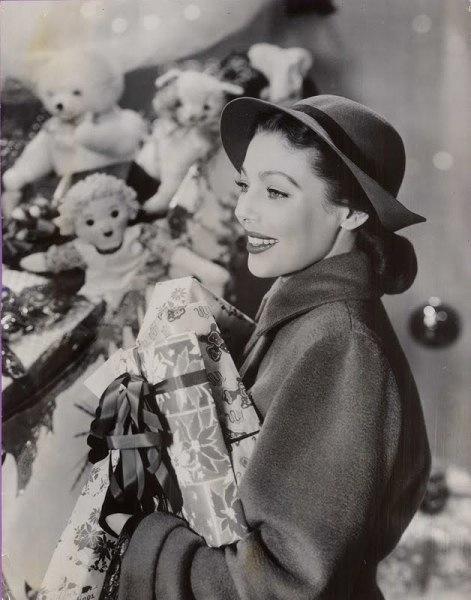 Loretta Young in quite the Christmas classic! I finally saw all of "The Bishop's Wife". I can't believe Cary Grant was originally cast as being the Bishop – he definitely had great foresight enough to request the change with David Niven!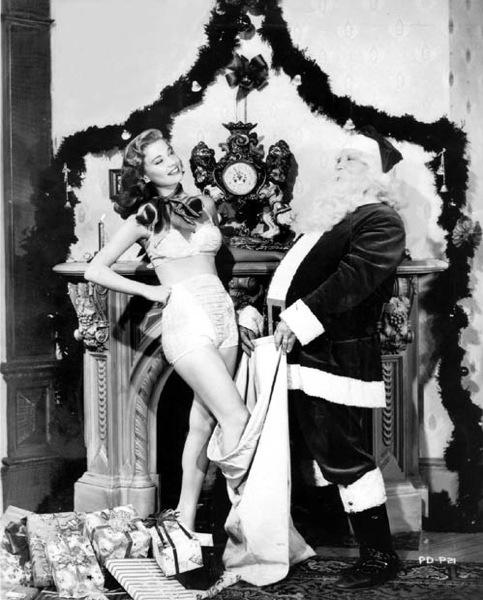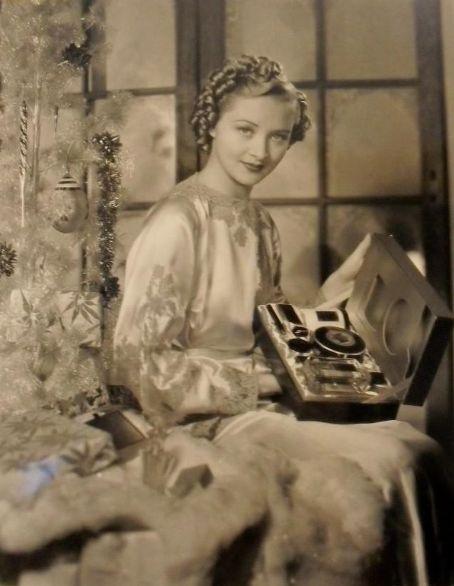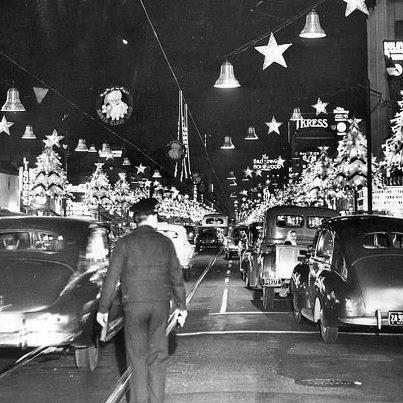 Another shot of an L.A. Christmas parade.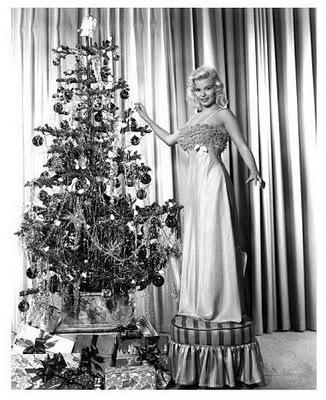 The lovely Jayne Mansfield.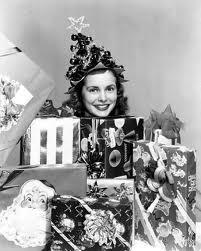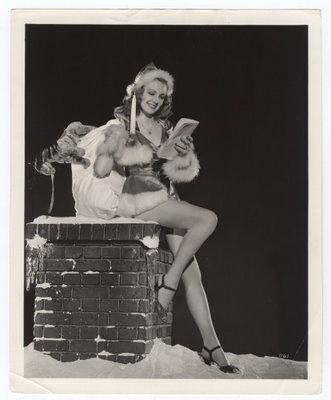 I'm sure a lot of men would a prefer a Santa of this nature.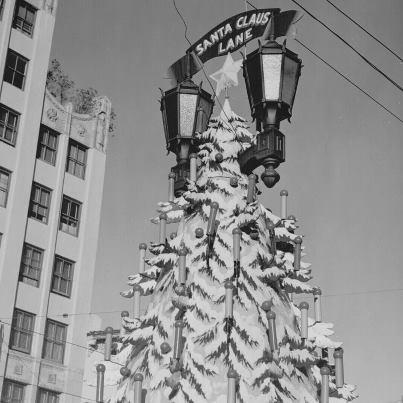 Another cute 1940s town decoration.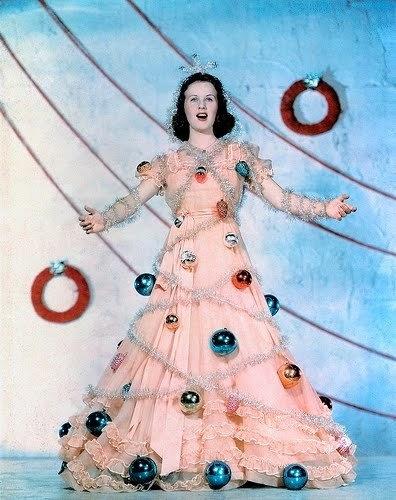 To be a tree or not to be a tree?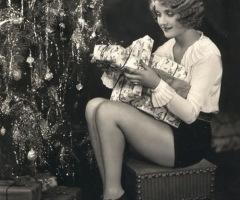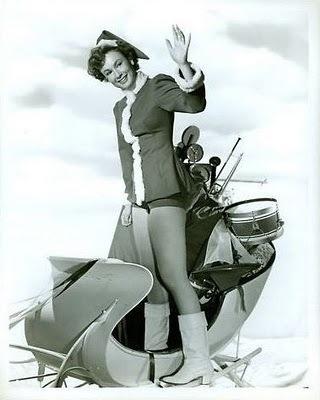 Imagine being a starlet back then and being forced to do these types of chintzy shoots? I'm sure most of them hated it, but they are pretty cute LOL.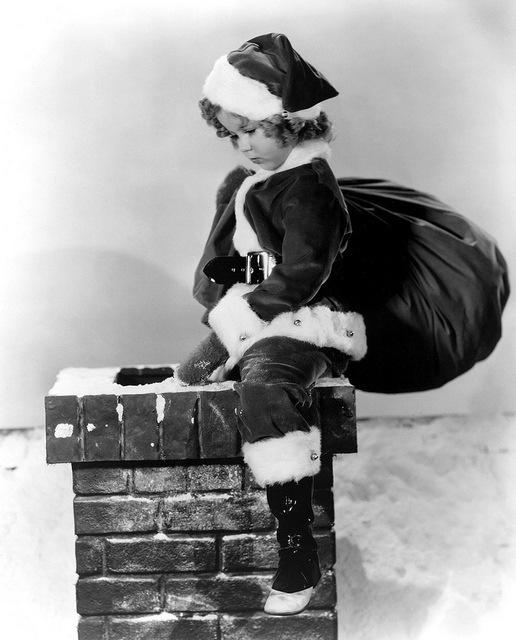 That cutie Shirley Temple.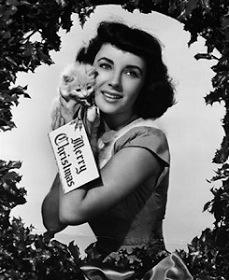 The perpetually glamorous Elizabeth Taylor.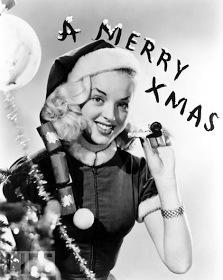 That cute Brit Diana Dors.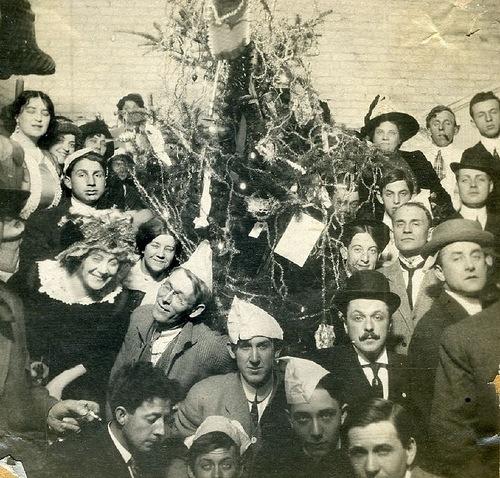 Might that be a feather tree? Those were rather popular from the 1920s through the 1960s, and they were the first real alternative tree. They were initially made of feathers, but were soon made of other materials because the feathers proved to be very expensive.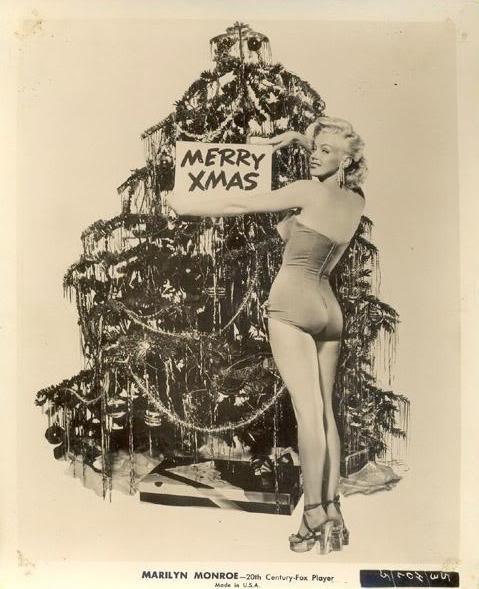 What a better way to end the post than with Marilyn!
I hope each and every one of you has an amazing holiday filled with laughter, love, and lingering memories. What will you be doing for the holidays?