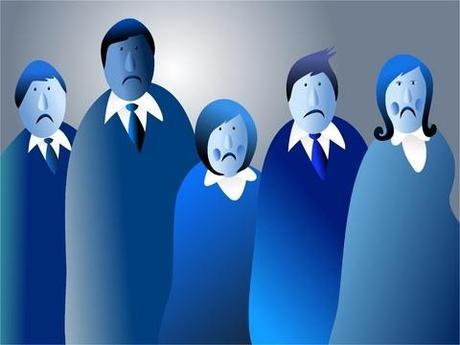 Could you help people overcome what is labelled 'the most depressing day of the year' – Blue Monday on Monday January 21st  – with activities to turn it into a day of 'binge happiness' – and also raise funds for mental health charities?
A special campaign web site, www.beatbluemonday.org.uk is offering practical advice to tackle the effects of Blue Monday, the symbolic date for the low point in the year, along with a special  'five stage Binge Happiness Work-Out' programme to help people to make themselves happier.
The Five Step 'Binge Happiness Work Out' consists of:
Step 1 – write down four things over the last week which make you feel grateful. Then write and recapture how you felt about one of the best experiences or thing to happen to you in your life.
Step  2 – write about something good you have done for someone else.
Step 3 – write a short email or letter to someone who you like or care for. Why not tell them how good they are and why they are important to you?
Step 4 – make a list of your favorite places you have visited, or places you would like to go. Really imagine you are there.
Step 5 – write about your future where everything has gone as well as you have hoped. Also, think about the present, and make a note of four things that went really well for you during the last week.
In a psychological study by Laura King of Southern Methodist University it demonstrated the positive benefits of writing about their positive future. (L.A.King (2001) 'The health benefits of writing about life goals' Personality and Social Psychology Bulletin (p798-807))
Check out the Beat Blue Monday website managed by GREEN.