The number of tourists visiting Cuba rose by 4.5% last year, according to official figures. If you've not yet had the chance to experience this captivating country, you'll no doubt want to know why the country inspires such passion in its visitors.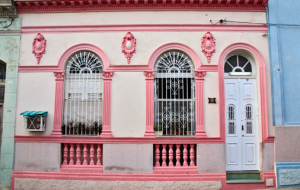 Cuban Charms
Visitors to Havana airport arrive hoping to see a city filled with 1950s classic cars, crumbling colonial buildings and rum-filled bars – and they're not disappointed! Add tropical beaches, beautiful bays, magnificent mountains, intoxicating music and friendly locals to its long list of charms and you can start to see why Cuba has its own irresistible and unique draw.
The number of tourists visiting the colourful country reached around 2.9 million last year, the Cuban Office of National Statistics reported – and this year that figure is expected to reach 3 million. The majority of visitors are Canadian, while Brits account for the largest number of European tourists.
Change Is in the Air
Cuba's new leader, Raul Castro, the younger brother of Fidel, is behind the drive to increase tourism to the islands, in the hope of giving the economy the boost it has long needed. However, while tourists are benefiting greatly from ongoing improvements to hotels and services, many tourists are now rushing to book their Cuban break while the country still retains its unique old-world charm. Last year, Raul Castro lifted the restriction on buying and selling cars purchased after the 1959 Cuban Revolution, meaning Cubans are now free to trade in their Chevys and Model Ts for modern vehicles. With other changes afoot, Cuba holidays booked now may truly be once in a lifetime experiences that can never be repeated.
Cuban Attractions
A veritable selection of attractions awaits visitors in Cuba's capital city, Havana. The old town ("Havana Vieja") provides tourists with all the old-world magic they seek. Highlights include: the Malecón, a broad esplanade that stretches 8km along the coast from Havana Harbour to the Vedado district; the famous Plaza de la Revolución, the site of Fidel Castro's speeches; the Museo de la Revolución (Museum of the Revolution); the Castillo de la Real Fuerza ("Castle of the Royal Force"); and the Capitolio Nacional (National Capital Building).
Breathe in tropical mountain air in Soroa, the "Rainbow of Cuba", or chill out on the soft white sands of Playa Ancon, a 4km beach that offers fantastic snorkelling and diving opportunities. Visitors will also want to make sure they visit the colonial town of Trinidad, a UNESCO World Heritage site in the province of Sancti Spiritus.
When to Go
Cuba's dry season is November to April, making Cuba an ideal winter getaway destination.
And, if you want to see Fidel's Cuba, take advantage of the many last-minute deals available and get over there as soon as you can!