The Next room doesn't need much explanation.  The children found the Mad Scientist's latest victim...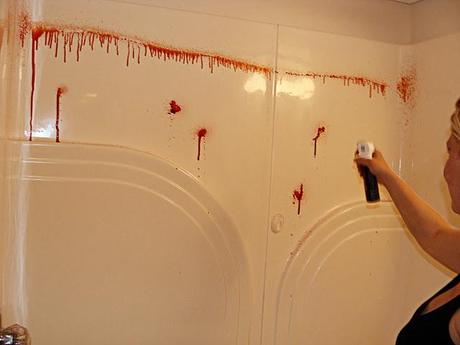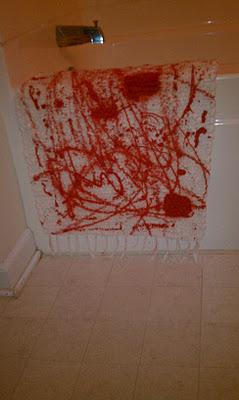 Spray blood was used to splatter wash cloths, hand towels and a thrift store bath mat.
The spray blood was used to spray the inside of the shower walls.
A jug of fake blood was poured into the bottom of the bathtub and sink.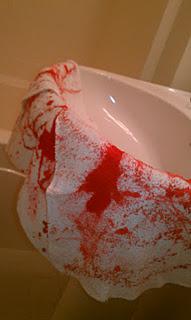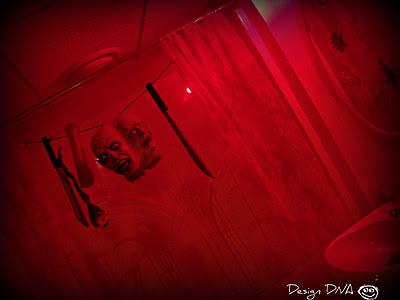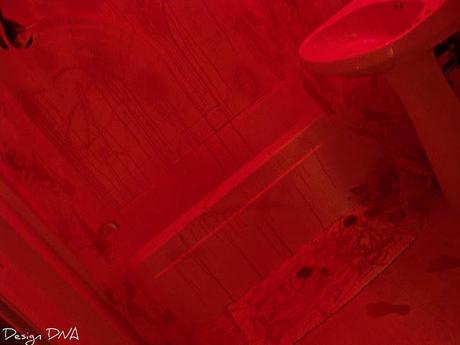 Bloody gel foot prints were placed on the tile (warning: this stained the tile!)
Bloody gel prints were also used on the wall and mirror (these left no marks)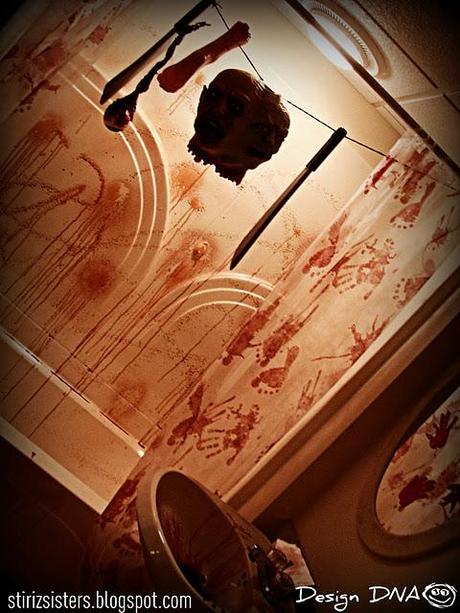 Amber and Red light bulbs were used in the bathroom to add more drama.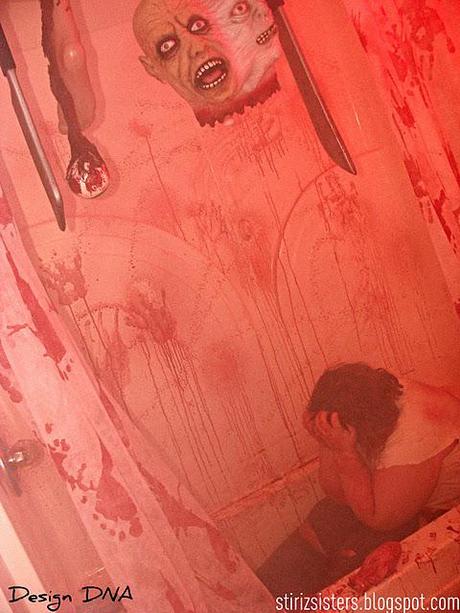 ***A drama student showed off her incredible acting ability.  Submerged in blood she sat in the tub sobbing and shivering.  Once the children came close, she extended her hand to reveal her bloody heart that she explained was ripped from her body.   Scary!